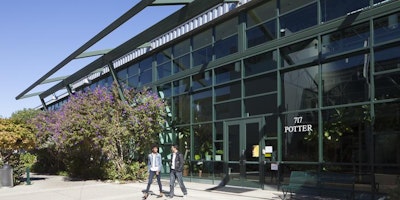 Aquatic Park Center Lunch December Speaker Series Co-hosted by LBNL and QB3-EBIC
Our December speaker is Dr. Robert J. Bianchini, Ph.D., who is Vice President of Research & Innovation at the Rodan + Fields Innovation Center here at our Aquatic Park Center campus.   Rodan + Fields, LLC, was founded in 2008 by Dr. Katie Rodan and Dr. Kathy Field, the Inventors of the world's biggest acne brand, ProActive. R+F is a Direct to Consumer premium skincare brand built on our legacy of innovative dermatology-inspired skincare products backed by clinical results. Dr. Bianchini will present an overview of Rodan + Fields, our new innovation center in QB3 East Bay Innovation Center and recent data on mapping the moisture content of the epidermis after topical application of a 3D3P interpenetrating polymer matrix.

Event registration is required for admission.  Please know that parking is limited.  We advise that you walk, bike or take the Emery-Go-Round.  EGR lets you out at 2929 Seventh Street, a two-block walk to 717 Potter Street.  Thank you!
Follow us on Twitter @WarehamProperty.