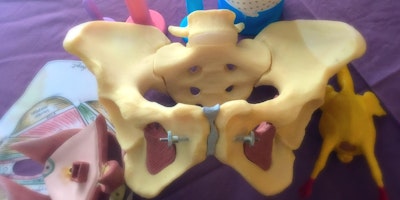 Pelvic PT Clinical Skills Boot Camp - Boston, MA *PT CEUs
 We are excited to bring the popular Pelvic PT Boot Camp Clinical Skills Course to Boston! 
 This course will Increase your clinical skills and comfort in helping pelvic health patients in a short amount of time, and is limited to 20 participants for enhanced learning. 
"By far, this is the best course I have ever taken since I started as a PT."
"This course offered me the most relaxed environment I've had the opportunity to experience while learning pelvic floor PT. The global and personalized approach is exactly what I needed to advance my skills and ensure my confidence in order to go forward" 
✅ Geared towards immediately improving your clinical skills and critical thinking skills
✅ Full of clinical pearls that you won't see in the standard pelvic health series courses
✅ We cover many topics related to pelvic health for women and men - bowel, bladder, pelvic pain, postnatal and so much more. (Yes - there's usually a male model for a demo at this course!)
✅ Plenty of time for your questions and individual case studies
✅ Increased lab time assures you will feel confident about identifying anatomy and treatment techniques
✅ Learn how to integrate the latest research into clinical applications and language with patients 
✅ Ideal for relatively new to intermediate-level pelvic therapists or physicians or ARNPs who want to learn more about the musculoskeletal components of pelvic floor
✅ Ideal for pelvic PTs who feel like they are doing the same treatment for years and want to learn new ways to enhance their clinical practices
✅ Have a low faculty to student ratio of no greater than 8:1
For many years, I've listened to requests from therapists during this time and know what clinical pearls you want to learn and common mistakes that happen in the clinic. This Bootcamp is a popular concept for Pelvic Health PTs and is part of the Pelvic Guru Mentoring Program. The reviews from our Boot Camps are fantastic, and they keep on getting better! ~ Tracy 
Here's a review of the course and testimonials.
Course Objectives:
• Develop and improve current level of clinical skills, and how this relates to research, for treating pelvic health conditions in men and women 
• Review and discuss current patients or case studies for learning opportunities and improved patient care immediately 
• Identify the muscle layers and specific muscles of the pelvic floor at an intermediate to advanced level 
• Identify specific pelvic pain conditions and physical therapy interventions at an intermediate to advanced level 
• Identify urinary, bowel, prolapse conditions and physical therapy interventions at an intermediate to advanced level 
• Develop treatment plans that are evidence-based for common pelvic floor dysfunctions with inclusion language based on latest pain science research 
• Experience small group discussions and demonstrations facilitated by faculty members
This course is for you if:
• You have taken at least Pelvic Floor Level 1 and are wanting to expand your skill set or you realize you want and need more direct mentoring in a learning environment. 
• You want to learn clinical pearls that you won't get in the typical didactic courses. You can ask ANY question and be able to apply the information right away.
• You want more info about how to position patients that enhances potentially creating better patient outcomes,
• You want to increase understanding of male treatment options that aren't typically covered in basic pelvic floor classes. (Every attempt is made to have a male model on site for demo of anatomy and clinical pearls.) 
• You're limited in your knowledge and understanding of how you can best help patients with treatment in the anal/rectal and prostate regions. A quote from a participant was: "This section alone was worth the price of the course!" 
• If you'd like a fun approachable learning environment.
*MUST be a pelvic health PT or OT or Physician or ARNP who actively treats patients in a related medical field in pelvic health. Will consider other professionals on a case by case basis.
Schedule: 
Day 1: 8:30am - 6pm 
8:30am: Intros 
9:15am: Core concepts, anatomy review, initial clinical pearls 
11am – 1pm: Initial lab – learn clinical pearls and identify key anatomical structures
1pm: Lunch
2:00 - 3:30pm: Core concepts and clinical skills 
3:30pm - 6pm: Case studies and live demo – observation of manual treatments  
6pm: Finish
Day 2: 8am - 4pm
8am: Slides/discussion (male/prostate, treatment options) 
9am: Male anatomy demo
10:15am: Anal lab and positioning 
11:30am - 12:00pm: Lab discussion and continued clinical pearls 
12pm: Lunch and learn - cases and question slides
1pm - 3pm: Manual treatment lab and case studies 
3pm - 3:30pm: Case studies
3:30pm - 4pm: Q&A, Summary of skills learned   
Hear what other participants have said about Pelvic PT Boot Camp Course:
"This course offered me the most relaxed environment I've had the opportunity to experience while learning pelvic floor PT. The global and personalized approach is exactly what I needed to advance my skills and ensure my confidence in order to go forward" 
"Tracy is amazing, approachable, dynamic, intelligent, great teaching of complex material. Passionate about this profession. Rock star!""I didn't know quite what to expect with this inaugural Boot Camp course. After completion, I am so glad to have committed. The clinical pearls Tracy Sher shared with this class are invaluable." 
"Pelvic Floor Boot Camp did exactly what it was supposed to do. Sharpened clinical skills, reinforced that some things I was doing are right, but really opened my eyes to other options for assessment and treatment. I did really feel like all  of my questions were answered by the end of the weekend. 
"Tracy  - your passion for pelvic  health is amazing. Your experience and willingness to share your knowledge is such a gift. Thank you." 
"Tracy puts you at ease because she is fun and meets the students at their level just like she meets her patients at  their level. She makes you realize people need time to heal, it takes time to figure out all the dysfunctions, but she keeps working to reach their goals..." 
"Makes the material so much more exciting and less scary. All [instructors] are very approachable, which was refreshing compared to other courses." 
"This course truly provided hands on clinical experience. The instructor kept the audience engaged and provided evidence based research."
"I was able to learn more anatomy internally without the pressure in a structured course - although this had its "own" structure...I never felt rushed." 
"Loved the clinical pearls. Ability to talk, learn from every question, positioning patients in "untraditional" positions and great mentors to ask questions. 
"The instructors were amazing, terrific and awesome."
Regarding Tracy:  
"Excellent instructor. I never felt rushed and more than willing to share all important and pertinent studies and research that  are out and available. Shared cases and treatment choices on difficult cases."
"Very knowledgeable. Very conscientious about teaching as much as possible. Loved the treatment ideas! Very much at ease with treating fascial pain patients (finally)."
"Very approachable. Showed techniques well. Explained them  so I could understand."
"Very easy to learn from, knowledgeable, open and global in approach.
Faculty: 
• Clinical practice in women's health and orthopedics since 2000 (outpatient hospital and private practice). Owner and Clinical Director of Sher Pelvic Health and Healing, LLC. 
• Faculty for Herman and Wallace Pelvic Health Rehabilitation Institute for four years, teaching PF1 nationally.
• International instructor and creator of Pudendal Neuralgia and Pelvic Pain Course 
• Speaker on wide range of women's health and men's health topics
• Successfully started two large hospital-based women's health programs and a cashe-based private practice
• Founder of Pelvic Guru blog and social media resource 
• Sees complex patients from local area and from around the world who seek out her expertise, critical thinking and hands-on skills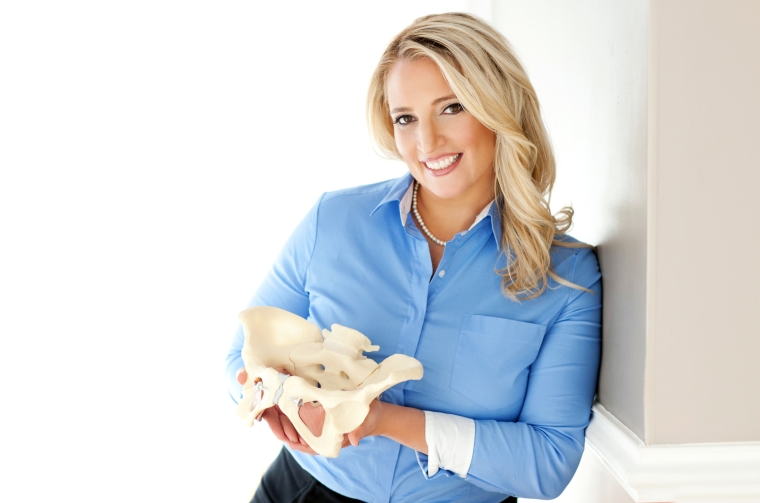 FAQs 
What is the refund policy? 
Refunds are honored up to 30 days before the course and may be subject to a $75 administrative fee. Within 30 days before the course, refunds will not be provided.  
If the course does not reach a minimum number of students up to 30 days before the course, the course may be cancelled and a full refund will be provided.
What are the course hours?
Saturday: Registration at 8:00. Course hours:  8:30 AM - 6:00 PM (There will be a 1 hour lunch) 
Sunday: Regular course hours 8:00 AM - 4:00 PM
Will I get CEUs or a certificate? 
PT/PTA CEUs are approved! If you are coming in from another state, please check with your state on reciprocity for CEUs.
Any pre-course work or reading ahead of time? 
 • Review pelvic anatomy - one resource here: Ultimate Pelvic Anatomy Resource 
 • Bring any anatomy references if this will be helpful for you.
 • Think about your clinical strengths and weakness: What do you hope to learn more about? Any cases you have questions about? 
What should I wear and how will labs run? 
 Wear comfortable course attire. You have the option to participate in labs as a model for partners. We still suggest this so that others have a chance to see many different pelvic floors. However, I create an environment where this is not mandatory. We will likely have models on site as case studies (one male and one female). 
 What do you recommend for lodging and travel?
Courtyard Marriott Norwood/Canton  
Four Points by Sheraton Norwood 
Denver Boot Camp