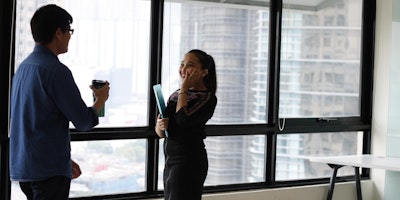 Reflective Supervision: Conversations about Trauma, Race and Privilege

Trauma-Informed Community Practice Workshop #3: Advanced Skills in Reflective Supervision: Convening Difficult Conversations about Trauma, Race and Privilege with Supervisees  in Community Mental Health 
---
Reflective Supervision has become a nationally recognized tool to help agency supervisors not only evaluate and teach but create space for deep listening, reflection and discussion of one's "context" in mental health supervision, to guide learning. But what if there are racial, cultural and historical power divides between supervisor and supervisee that impact the safety and capacity to reflect and name context in each other's presence?
Using question and answer, cross-cultural supervisor-supervisee panel examples, and application of Master Therapist Ken Hardy's concepts for promoting conversation about race and trauma in supervision, this advanced practice workshop seeks to spark growth in supervisors' abilities to authentically create reflective practice, address performance, and repair rifts in the face of difference. Specific focus will be given to a) the challenges of being a supervisor of color with white supervisees and b) the practicalities of using supervision to prepare culturally diverse organizational leaders who will be able to challenge current agency and accreditor's standards in how mental health is defined and delivered.
Learning Objectives
Participants will be able to:





Name elements of Reflective Supervision which promote and preclude respectful "thinking aloud" about one's own mental health practice by supervisees when cultural, race, and privilege differences exist between supervisee and supervisor.






Increase supervisory strategies for convening difficult conversations about trauma, race privilege and performance in supervision, especially when one is a supervisor of color supervising white supervisees in established organizations, applying concepts of Dr. Ken Hardy.






Increase practical ideas of how to challenge, mentor, and even champion one's supervisees within meetings and organizational structures; supervisees whose life experiences and cultural wisdom generate different ideas than status quo to address client concerns and reinforce mental health. With this lens, supervision becomes a vehicle for addressing microaggressions in agencies and empowering future human service leaders who reflect the varied communities we serve.





CEU Information


Minnesota Board of Behavioral Health & Therapy: 3.5 CEUs


Minnesota Board of Marriage and Family Therapy: 3 CEUs


Minnesota Board of Social Work: 3 CEUs


Presenter Biographies
Krista Nelson (LMFT LICSW) is Trauma Consultant to the Wilder Foundation's Clinical Training Program. Krista has thirty years of post-masters experience working with children and parents who have lived through trauma and family changes. She is also co-owner of Family Circle Counseling in St. Paul and practices psychotherapy with children, teens, parents, and adults with attachment losses and complex trauma. Krista has specialized training in Theraplay, EMDR, Dyadic Developmental Therapy and Emotion Focused Couples/ Family therapy. She is a state certified supervisor in clinical social work and marriage and family therapy and is adjunct faculty for the School of Social Work at the University of St. Thomas/St. Catherine's University. 
Shawn Schuette (LMFT) is Senior Clinical Supervisor of Kofi Services within the Wilder Foundation, a school based mental health program serving African American children in the St. Paul Public Schools. She is also a certified by the MN Board of Marriage and Family Therapy to provide family therapy supervision. Shawn has been in the human services field for over 30 years. She has held various positions in the community, as well as in schools, day treatment programs, and non-profit agencies, primarily in the Minneapolis and St. Paul area. She enjoys working with children, adolescents, and their families. She is passionate about providing mental health services to people who don't normally have access to them so that everyone is given the chance to have equal opportunities. Providing supervision to up-and-coming therapists is also an important part of the job, and a way to continue giving back to the professional community.  
Additional Presenters
Fue Yang (MS, LPCC, LICSW)
Yonis Gabow (MS, LAMFT)