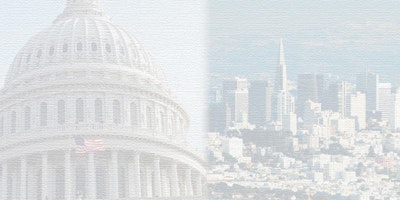 An Uncertain Future: Dreamers, Tech, and a Changing Immigration Landscape
As we approach the end of the first year of President Trump's presidency, perhaps no topic has generated greater headlines or had greater practical impacts than the President's actual, proposed, and likely further changes to the immigration system. Programs like Deferred Action for Childhood Arrivals (DACA),the International Entrepreneur Rule (IER), the H-4 visa, or extended Optional Practical Training (OPT) for Science, Technology, Education, and Math (STEM) students have either been terminated, are in the process of being terminated or widely expected to be terminated in the coming months.
What does this mean for San Francisco? How will this impact our city? How will this impact the tech industry?
Join sf.citi, FWD.us, and industry leaders for a night of conversation and education on the current status of immigration reform in DC and how these changes are affecting the tech industry and Bay Area immigrants. Hosted by Microsoft, this panel and talk will feature leaders from across the industry.
Stay tuned for announcements on our speakers and panelists!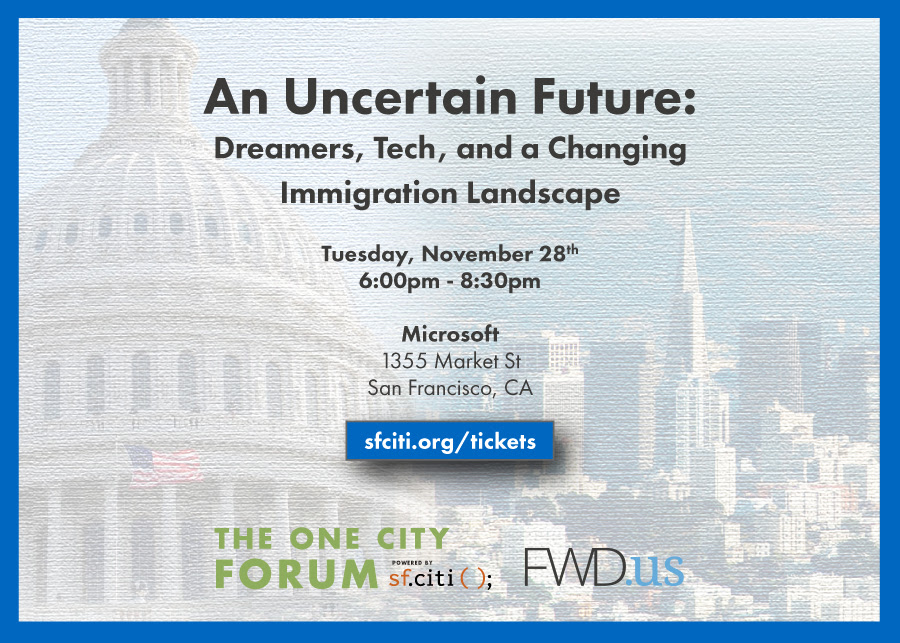 *sf.citi events are inclusive of all community members. If you are a representative from a nonprofit organization or cannot attend due to financial constraints, please email Jennifer at jennifer@sfciti.org for tickets.*