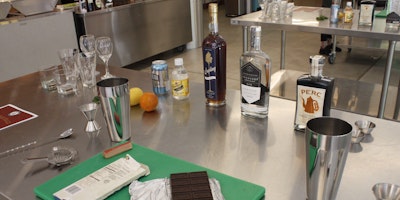 Mixology Class with Saxtons River Distillery

Mixology Class with Saxtons River Distillery
Presented by The Trustees
Learn how to create craft cocktails using local spirits made right here in New England! Each cocktail will be made using Saxtons River Distillery liquors paired with fresh ingredients from Boston Public Market vendors to create signature flavors.
The Mixology Class will be a step-by-step demonstration introducing proper mixology techniques that participants can then use at home. The class will be formatted as follows:


The mixologist will discuss the spirits and the process of distilling, blending and aging Saxtons River spirits.


The mixologist will then demonstrate proper mixology techniques and will discuss flavor profiles, pairing suggestions, and presentation.


Next, the mixologist will demonstrate step-by-step cocktail building and will provide tips and tricks to creating a craft local cocktail.


And finally, participants will get to sample each of the cocktails created and the group will discuss the different flavor profiles and how you can adapt those flavors to individual preferences.


Along with the cocktails we will also be tasting locally-made bread from Somerville Bread Co. and Massachusetts cheeses from Appleton Farms.
Dates:


Saturday, October 28th | 5:30-7:00 pm


Sunday, November 26 | 5:30-7:00 pm


Saturday, December 16 | 5:30-7:00 pm


Saturday, January 27 | 5:30-7:00 pm


Saturday, February 24 | 5:30-7:00 pm


Saturday, March 10 | 5:30-7:00 pm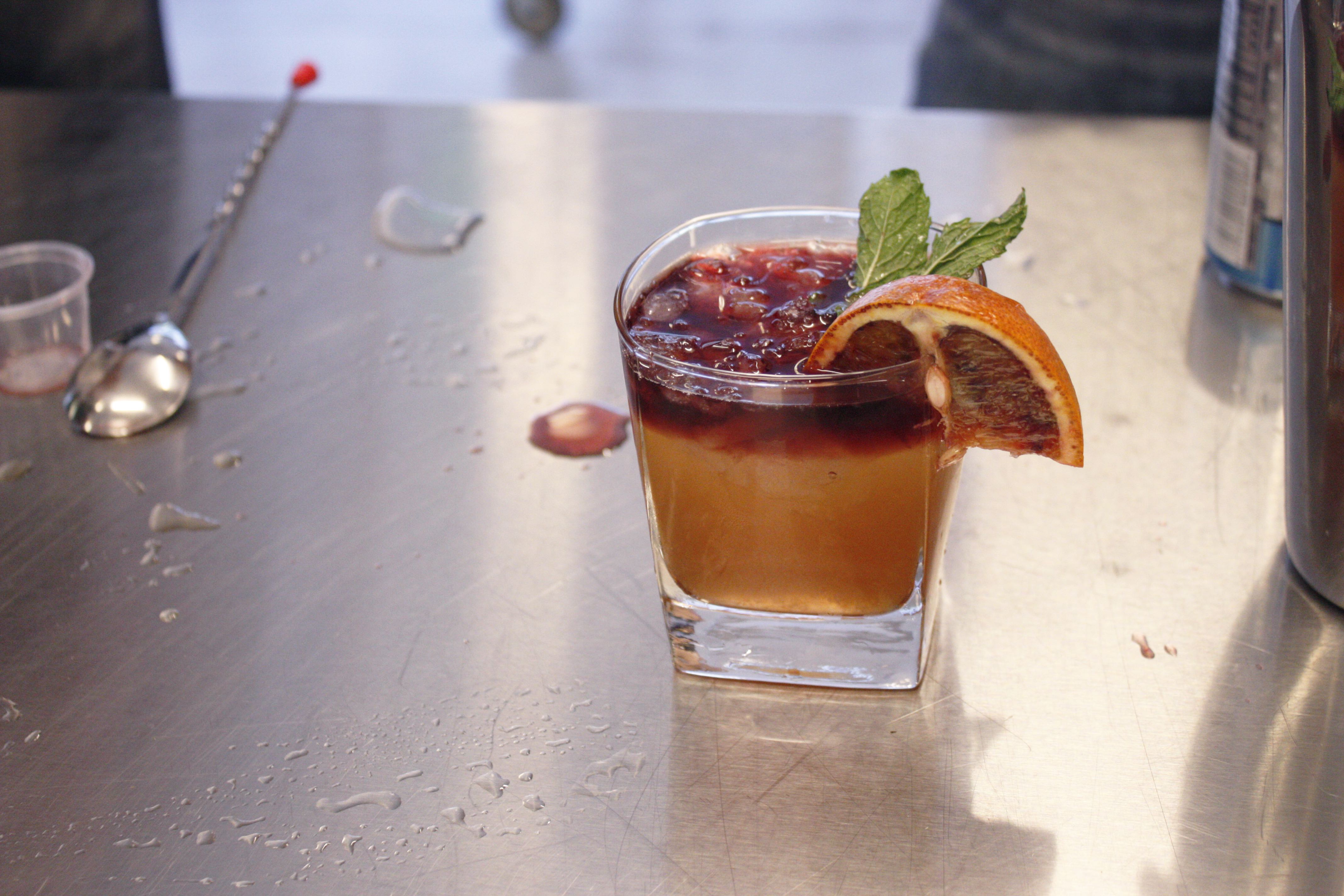 Tickets: $32 per Trustees member and $40 per nonmember. Members must bring their current member card and number. Join The Trustees and save! Members save between 20-40% off all classes in The KITCHEN. Join here.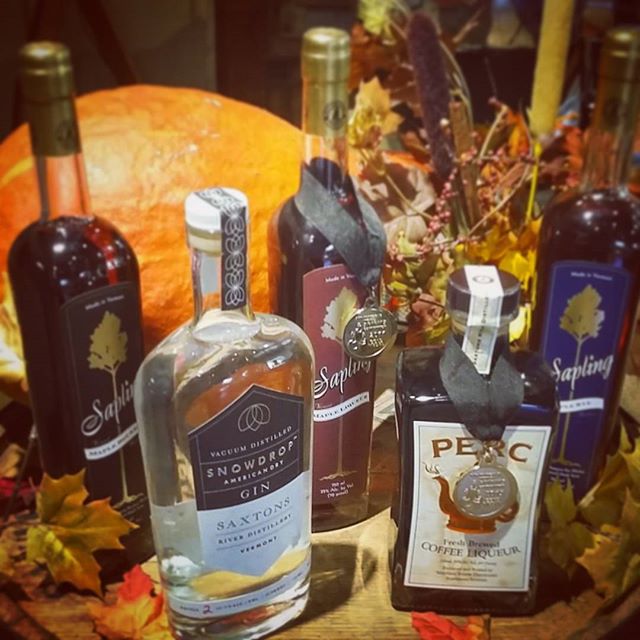 About Saxtons River Distillery
Saxtons River Distillery was founded in 2006 by Christian Stromberg. He started out in his barn in the small town of Saxtons River creating Sapling Maple Liqueur using a family recipe for a Lithuanian honey liqueur. We will be using several of their spirits during the Mixology Class.



Sapling Maple Bourbon & Sapling Maple Rye Whiskies: Using locally sourced VT Maple Syrup, Christian truly created "VT in a bottle". He then expanded his spirit line to include Sapling Maple Bourbon and Sapling Maple Rye whiskies. All three Sapling products are blended and aged to perfection. Three years in American #3 charred oak barrels for the bourbon, two for the rye and 3 months for the liqueur. Sapling uses only locally sourced, traditional wood fired dark VT Maple syrup from two local farmers or "sugarers".



Perc Coffee Liqueur: Christian then teamed with local coffee roasters Mocha Joe's to create Perc Coffee Liqueur. This very unique coffee liqueur is very simply dark roasted cold brewed coffee, neutral spirit and pure cane sugar. Perc is smooth with a clean finish without any artificial flavorings, coloring or sweeteners. Christian wanted to let natural coffee shine through without the heavy, overly sweetened consistency that you find in other coffee liqueurs. Perfect for coffee cocktails as well as cooking with it's all natural bold dark roasted coffee taste.



Snowdrop Gin: Snowdrop Gin is Saxtons River Distillery's newest release. Christian had always wanted to create a botanic American Dry gin. After three years of research and development, he and head distiller Ivan Hennessy found the perfect balance between flavor and smoothness. Snowdrop consists of eighteen botanic ingredients, it is also uniquely vacuum distilled. Vacuum distillation allows the temperature to be dropped in the still, so flavor isn't boiled off. We create an atmospheric vacuum to draw the raw spirit through our ground botanics, capturing the flavors without any perfumey or overly floral notes. Snowdrop also has a very unique smooth finish, there isn't the overly dry notes that people usually associate with gin.


About The Trustees and The KITCHEN
As one of the largest owners of agricultural land and the premier steward of the cultural and natural landscape of Massachusetts, The Trustees extends its leadership to transform the local food system by connecting residents and visitors back to the land and sharing the Commonwealth's collective agrarian heritage through innovative retail and educational experiences at the Boston Public Market in the heart of downtown Boston.
The KITCHEN is a community gathering place, managed by The Trustees, that is restoring the craft of seasonal cooking in Massachusetts, New England, and beyond through hands-on classes and educational experiences that celebrate the farmers and artisans of this region. Partnered with the Boston Public Market, The KITCHEN embraces a whole-food approach to eating and promotes cooking as an essential cornerstone of a sustainable food system.
Join The Trustees and receive 20%-50% off all classes, workshops, and events at The KITCHEN and all Trustees properties.