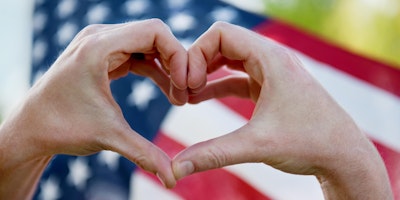 Healing the Divide: Join Urban and Rural Americans for an Evening of Impact
An Evening of Connection, Collaboration, and Action.
The truth of our divided nation confronts us daily – on the news, in our neighborhoods, and in our families. It's time that we confront this division with active engagement, cultural sharing, and a renewed commitment to building bridges of empathy.
Join Boston-area business and startup leaders, impact investors, social justice champions, and four ambassadors of Lawrence County (LC), Alabama for an ExchangeNation interactive experience.
Listen to perspectives from an Alabama County that was decimated in 2013 when the main employer closed overnight, leaving 35% of the working adults unable to support their families.
Ask questions and share your stories. Let's begin the work of repairing our country alongside social entrepreneur and documentary filmmaker, Susanne ­­­Goldstein. Together, we will heal our divided nation. 
Join us at MassChallenge, November 16th at 6pm with drinks and appetizers served.
This event is brought to you by ExchangeNation LLC, which is building bridges between rural and urban America and filming their experiences as part of a new documentary TV series called "The Exchange."  See more below and watch our teaser http://bit.ly/theexchangeteaser *
Agenda: 
6:00pm Connect with Fellow Attendees
6:30pm Courageous Sharing: A Guided Exercise
7:00pm Exchange Panel: Lawrence County, Alabama meet Boston
8:00pm Q&A with the Audience and the Filmmaker
8:20pm How to Get Involved
About ExchangeNation
ExchangeNation is a bridge-building cultural, skills, and economic development exchange that creates sister-pairs between urban and rural communities in the United States with the hope of healing the intensifying divide in our country. Through impactful community-based projects, participants bring their talents and time to another part of the country with the aim of building lasting relationships, solving real problems, strengthening economies, and proving that Americans are better when they work together.
About The Exchange
The Exchange is a documentary TV series about people who live in different places, face different challenges, and experience our country in completely different ways. The Exchange is about getting these seemingly incompatible people to work together to help make our world better.  
The first Exchange, between Boston, MA and Lawrence County, AL, began in January 2017. See more: http://exchangenation.tv/
About the Facilitator & Founder of ExchangeNation
Susanne Goldstein is a problem solver, business builder and social entrepreneur. A mechanical engineer and filmmaker by training, she produced movies in Hollywood before moving to Silicon Valley. She helped bring more than 50 technology start-ups to market. Author of the best-selling book "Carry a Paintbrush: How to Be the Artistic Director of Your Own Career," Susanne has counseled teams and executives at all levels of the Fortune 1000. Most recently, she stepped down from her role as CEO of The Verna Myers Company (a leader in diversity and inclusion consulting) to build ExchangeNation, and filming the documentary TV series The Exchange. She holds a Master's in Public Administration from Harvard's Kennedy School of Government, as well as a B.S. in Mechanical Engineering and an A.B. in Theatre and Film Studies, both from Cornell University.
* This evening's event will be used in the "The Exchange" documentary. Thank you in advance for agreeing to participate.