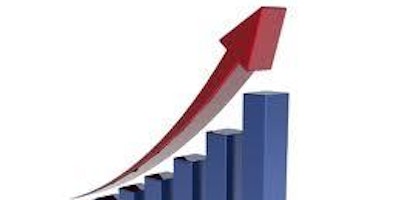 Executive Briefing - Scaling Your Company for Profit
Those that want to grow, scale and maximize their companies are special people. Most are always looking for ways to improve the outcomes, increase the profits and enhance the footprint of the organization. 
The quesion becomes, "How does one do it without going over the edge?" 
Join this Executive Briefing for CEO's, Presidents, Founders and openly discuss what it takes to truely be ready to scale your company. 
This is a facilitated discusion lead by experienced business leaders and the input of other CEO's  in a similar seat to yours. Imagine the brain and experience power in the room!
What will be included:


Should one even scale upwards, what says you should or should not


How key is leadership capacity and capability


Where does the money come from to pay for it


What have been the big OOPs that others have made and paid for


How do I know how much money we will need to scale


What should we be doing strategically to get ready


More....


Lunch will be provided by our partners and all discussions will be held in confidence. 
Bring your questions, concerns and what if's to challenge the team and the group for thier best insights. 
November 15, 2017 
11:00 am sharp to 1:00 pm Sharp
Sheraton West, Minnetonka, MN 
Here are our partners: