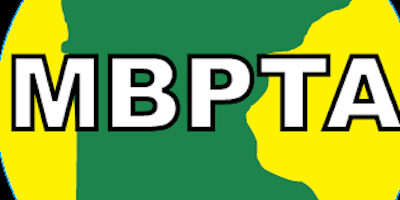 MBPTA Fall Seminar - 2012 IRC Building Inspections
           MN BUILDING PERMIT TECHNICIANS ASSOCIATION 2017 ANNUAL FALL EDUCATION SEMINAR

                        2012 IRC RESIDENTIAL BUILDING INSPECTIONS
                                              Presented By Steve Thomas, Colorado Code Consulting
Description:  Mr. Thomas will provide attendees with basic techniques and an understanding of conducting inspections of one and two-family dwellings and townhouses. Discussion will include preparation, presentation, and inspection of building code portions of the 2012 International Residential Code.
Objectives:  Upon Completion, participants will:


Understand how to interact with contractors and the public as inspectors;


Learn the process of conducting inspections on one and two-family dwellngs and townhouses;


Gain knowledge of what inspections are required for one and two-family dwellings and townhouses; and


Learn how to conduct building inspections for one and two-family dwellings and townhouses.


Who Should Attend: 


Permit Technicians


Inspectors


Contractors


Other Interested Individuals


About the Presenter:  Mr. Thomas has over 35 years of experience in working with building codes including plan reviews, inspections and administration.  His firm provides building code consulting servies for governmental agencies and architectural firms, as well as educational seminars on building codes.  Prior to starting his consulting firm in 1999, Mr. Thomas served as the contract Building Official for local jurisdictions in Colorado.  Mr. Thomas has served on ICBO and ICC Commiittees, has authored Code Books, and has been providing an interesting and engaging look at codes through his buildng code course presentations for the past 30 years.

Registration:  8:00 a.m.    --   Seminar: 8:30 a.m. to 4:30 p.m. -- Refreshments & Lunch Provided
---

** This Course is pending approval with the Minnesota Department of Labor and Industry for 8 Hours of Continuing Education for Building Officials and MN Residential Contractors.


REGISTRATION NOTES:
(1).  When registering online, you will need to: (A) Select your ticket option and note the number of tickets/registrations desired - AND -  you will need to enter the amount of $5.50 for  each registration being placed, for online servicing, in the line noted "donation" to help offset expenses incurred for online registration and payment and your registration .  Your registration will not be accepted if this is not done.
(2) Catering Count - Registrations need to be in by November 8th to be included in the catering count for lunch.
Registration or Payment Questions:  Contact Julie Hultman, MBPTA Treasurer @ 651.351.1661 or  jhultman@cityofoakparkheights.com
Other Questions:  Contact Katy Hauan, MBPTA President @ 763.433.833 or khauan@ci.ramsey.mn.us