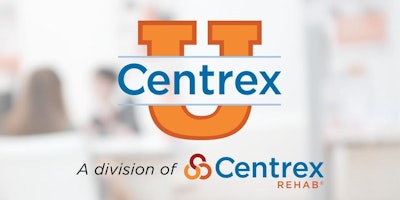 Expanding Horizons: Use of Tilt-in-Space Wheelchairs
"This course offered in collaboration with Rehab Concepts, Inc."
Location:  Centrex Rehab, 8120 Penn Ave South, Bloomington, MN 55431

Intended Audience: OT/COTA 
Contact hours: 4
AOTA CEUs: This program has been submitted to AOTA for 3 hours of CEU accreditation.
Wednesday, November 15, 2017
Registration - 4:30pm
Seminar & Breakout Sessions: 5-8pm
Hors d'oeuvres and Refreshments: 8-9pm
Instructor: Sarah Timleck.  Sarah graduated in 2009 from Dalhousie University with an MSc.OT.  Immediately post-graduation, Sarah began work in a Long Term Care facility in Calgary, Alberta.  In 2015, Sarah's entrepreneurial goal was reached as she began her own private practice in Ontario, with a focus on seating and mobility.  Sarah's passion for teaching has led her to providing educational opportunities across Canada.  Sarah values the opportunity to share her seating and mobility knowledge and experiences which allows others to learn about leading practice while integrating a realistic perspective.  Sarah enjoys spending time with her friends and family at the cottage and is an avid ultimate frisbee player and cyclist.  
General Overview:
This seminar is aimed to increase participants' understanding of the physical and functional benefits of tilt in space wheelchair technology, and its role in improving the user's quality of life and independence. Participants will develop a strong knowledge of these benefits within the domains of the person, their occupations, and the environment. Revolutionary new technologies to optimize the lives of users will be discussed. Attendees will participate in hands-on learning experiences to improve their knowledge of tilt in space wheelchairs and their features available on the market today.
Parking: There is plenty of free parking on-site.          
You do not need to bring a ticket to the course with you.