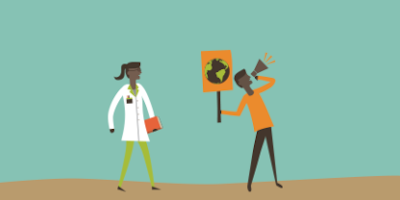 Designing Campaigns that Build Political Power: Tools and resources to help us work smarter -- not just harder
On

Wednesday, November 15th

the Climate Advocacy Lab and the RE-AMP Network Organizing Hub will host a day-long training titled "

Designing Campaigns that Build Political Power: Tools and resources to help us work smarter -- not just harder."

   
The focus will be looking at the tried-and-true principles behind building power, combined with what we know and can learn from social science research and evidence-based best practices.  This will include an introduction to research-based tools and resources for better understanding where we have power and planning sessions around engaging key constituencies for your campaigns. 
The day will go from

9am to 4:30 pm

, at the Radison Blu in downtown Minneapolis, and is being put on by Carina Barnett-Loro and Jane Bloch of the Climate Advocacy Lab, along with Sean Carroll and Melissa Gavin of the RE-AMP Network.  
Please register by October 16th.  
There is no cost to attend this training, but an RSVP is required.  Coffee, refreshments, and a lunch will be provided.
The agenda for the day will cover these topics:


Introduction to evidence-based advocacy





How do we define power, how do we measure it, how do we build it?  How has our thinking about this changed over the past 10 months -- if at all?






What do we know from research about the strategies and tactics that are most effective in building power?






Tools and resources to demonstrate and measure our power, including opinion maps, polling, and media tracking tools






Identifying and activating key constituencies






Building power through digital platforms:  using social media and ways to test what's working



This training is happening the day before the State Environmental Leadership Conference, in the same location, and you are encouraged to consider attending that as well.  The 30th annual SELP Conference is an opportunity to join state environmental advocates from across the country for one of the best professional netowrking events of the year.  You can find more information at www.selpconference.org 
There is no charge to attend the "Desigining Campaigns that Build Political Power" training on the 15th, but you will be responsible for your own lodging.  If you choose to attend the SELP conference, starting the night of the 15th through the 18th, there is a registration fee that includes lodging which could cover you for the night of the 15th.
Contact Sean Carroll with questions:  sean@reamp.org, 608-352-5778