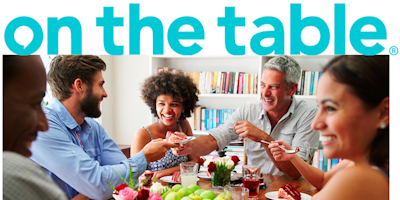 On The Table: Luncheon at Lucie Stern
Come join co-hosts Palo Alto League of Women Voters, Congregation Beth Am and Palo Alto Forward to break bread and talk about our region's housing challenges. 
Ven a nuestro almuerzo donde vamos a tener una conversación entre miembros de la comunidad de Palo Alto sobre el tema de la provisión de vivienda. Somos tres organizaciones distintos: una organización cívico, un grupo de vecinos y una sinagoga.
This event is sponsored by Silicon Valley Community Foundation, part of meal-time discussions happening throughout San Mateo and Santa Clara counties.
Ese almuerzo es parte de una serie de eventos de la Silicon Valley Community Foundation por todo el condado de Santa Clara y San Mateo.
RSVP required. Come join in the conversation!
Por favor, RSVP y entrar en la conversación!