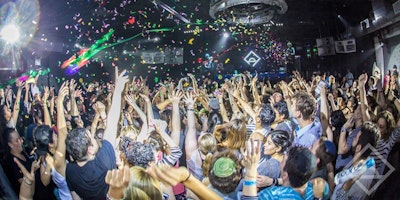 Daybreaker SF // Space Jam at The Exploratorium
We're upping the ante with an epic locale for this one. We've got our sights set on... wait for it .... The Exploratorium. 
If you've been here before, you know it's an ongoing exploration of science, art and human perception — the perfect setting for our first-ever SPACE JAM on Thursday November 16th.

Our pre-dance activity will be extra unique. We're calling it Cosmic Yoga — it's set to the violin string sounds of HÄANA and ends with a live soundbath. Then we'll get funky to tunes by the Space Cowboys and rocket launch ourselves into happy oblivion. 
So bring on the star patterned leggings and make a hat from aluminum foil. See you on the dance floor.

THE LINEUP
+ Cosmic Yoga + Soundbath Experience  6 - 7 am / Dance Party 7 - 9am
+ Featuring DJs from Space Cowboys
+ Free coffee, healthy beverages and breakfast bites