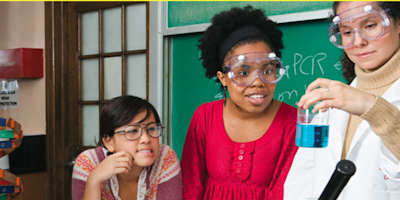 Regional Collaboration to Expand and Strengthen STEM (RECESS) Community Gathering
The Regional Collaboration to Expand and Strengthen STEM (RECESS) is convening a Community Gathering on Thursday, November 16th from 8:30 am to 4:30 pm at The California Endowment Conference Center in Oakland.
As a highly respected Bay Area leader, we invite you to join over 100 other visionaries in San Francisco and Alameda Counties to discuss how we can work together to advance equity and inclusion for underrepresented students in the Science, Technology, Engineering and Math (STEM) fields. 


Learn about what community leaders, families and students said in one-on-one and group conversations about the innovative strategies needed to help African-American, Latino and English Language Learner students succeed in STEM careers.




Have your voice heard in developing a "Regional Community Action Plan" to increase the number of underrepresented high school students in STEM learning experiences and careers.




Interact with top Bay Area industry leaders in healthcare, education, government, business and philanthropic sectors working together to strengthen diversity in STEM.


Funded by the National Science Foundation, RECESS is a comprehensive two-year regional pilot initiative of cross-sector organizations representing school districts, government, employers, community groups, students and families in San Francisco and Alameda counties working together to promote STEM equity and inclusions. 
This community gathering is co-presented by UCSF Benioff Children's Hospitals in San Francisco and Oakland, the UCSF Office of Diversity and Outreach, the Alameda County Office of Education, and the UCSF Child Health Equity Institute. 
Breakfast and lunch will be provided at the event. An event agenda will be posted shortly. For additional questions, please contact sawhel.maali@ucsf.edu.