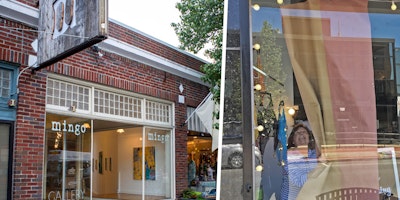 11/16 Storefront Improvement and Main Street Activation Workshop
Engaging, well-maintained storefronts are a critical component of a main street's economic potential. In this TA Connect workshop, we will review a comprehensive approach to storefront improvements. This workshop will discuss how business owners can enhance pedestrian engagement and how communities can operate and fund programs that provide capital improvements to storefront facades.
Consultants Over, Under and Retail Visioning will facilitate the workshop and provide tools to inform strategic planning discussions, focusing on maximizing impact with available resources. Public sector practioners, including George Durante, MassDevelopment's Transformative Development Initiative fellow in Brockton, will also present on implementation of storefront improvement programs.  
Themes include components of storefront improvement programs, small business assistance, and common stakeholder concerns – such as rises in future rents – that left unaddressed might inhibit collaboration between communities, business owners, and property owners.
The workshop will begin with an optional walking tour leaving from Event Location TBD at 8 am. We will reconvene at 9am for the workshop.
This workshop is free. Please share with your colleagues!
Registration deadline is November 10, 2017 at 5pm.
Questions? Contact Laura Barrett at lbarrett@massdevelopment.com