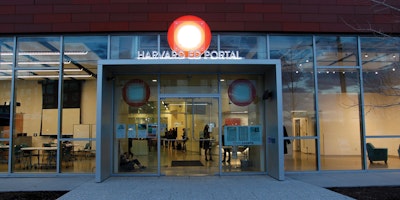 Introduction to Grants Research with Associated Grant Makers
Continental breakfast and networking starting at 9:30 am
The workshop will run from 10:00 am until Noon
With over 30,000 nonprofits in Massachusetts, competition for funding is high. How does one get a leg up? It is imperative to know the key resources where you can locate reliable information. This introductory program is ideal for those who are new to the grants process or would like a brush up.
In the last portion of the class, we take an in depth look at the Foundation Directory Online (FDO) and run test searches for funders. The FDO contains profiles on over 90,000 grantmakers from across the country.
---
Presenter Bios:
Michael Underhill, Programs and Services Manager, Associated Grant Makers
Michael stepped into the role of Programs and Services Manager in April 2016. Michael serves as the lead manager on the Nonprofit Partners Program and assists with implementation of Member Programs and Services. Michael has been with AGM since 2013, when he began as an Administrative Associate, providing administrative support, customer service and grants research tutorials. Michael has been a member with the Boston chapter of Emerging Practitioners in Philanthropy (EPIP) since 2013, and was named to its steering committee in 2016.  A graduate of Northeastern University, where he received a Bachelor of Arts in Theatre Performance, Michael is also a local actor who has been an Artistic Associate with imaginary beasts since 2010 and has served on the Artistic Board with Happy Medium Theatre since 2012. Michael returned to Northeastern University in fall 2016 to pursue a Graduate Certificate in Arts Administration and Entrepreneurship.
 Georganna Woods, Research Associate and Meet-the-Donors Program Manager, Associated Grant Makers
Since 2005, Georganna has worked in various capacities at AGM.  She began as Associate Librarian at the AGM Resource Center for Philanthropy (RCP) and transitioned into a combined position where she coordinates AGM's Meet-the-Donors series and also conducts research for AGM Members and Partners. Georganna divides her work week between AGM, Earthworm, Inc. – a nonprofit recycling organization, and the Dedham Community Theatre.