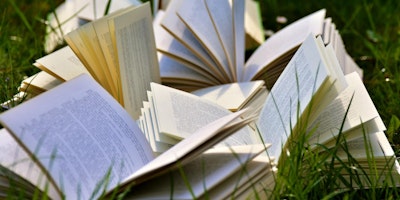 Publishing Happy Hour
Before you head home for Thanksgiving, join us for a publishing happy hour with the Bookbuilders of Boston. This is a great opportunity to relax, talk shop, and connect with people involved in publishing and book manufacturing in the Greater Boston Area. Admission is free and nonmembers are welcome; suggested two-drink minimum. When you RSVP you'll also be entered in a drawing to win a stack of books from Boston-based publishers--to keep for yourself or get a jump on your holiday gift-giving!
Bookbuilders events offer many networking opportunities for professionals, students, and those interested in the field. For a listing of upcoming events visit our website at 
bbboston.org
.