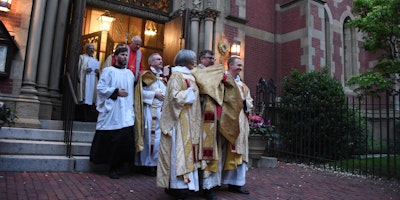 "Anglo-Catholicism: Uncovering Roots"
What is Anglo-Catholicism? This brief conference, on the eve of the annual meeting of the American Academy of Religion, will delve into our broad tradition in a bid to remember and retrieve the best of the past for a faithful future. Inspired by the congresses of the 1920s and '30s, young scholars will deliver papers on the holy, catholic, apostolic pattern of Scripture, sacraments, prayer, and the Church herself, formed by God in Christ.
For more information, go to https://www.theadventboston.org/anglo-catholicism-uncovering-roots/.