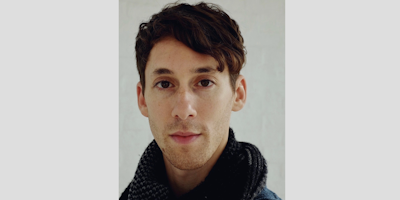 Dance and Empathy
Le Laboratoire Cambridge


presents

DANCE AND EMPATHY


with 
Ilya Vidrin
and moderated by
Lisa Wong
This fascinating talk is part of the Artsenses series 
curated by the Arts and Humanities Initiative at Harvard Medical School
Emerging from professional dance practices, Ilya's work investigates physical principles of human interaction. From concepts like empathy, care, trust, vulnerability and respect, his central research question probes the language and biomechanics surrounding what it means to be "connected" within dance partnering, aiming to identify which aspects are determinable, generalizable, and further, measurable. To address this question, he works with wearable biofeedback technology designed to capture haptic and proxemic data. Currently used in studio and performance environments, implications for this research extend beyond artistic practice to promote healthy physical interactions.  
WEDNESDAY, NOVEMBER 15, 2017

doors 6pm / talk 6:30pm


As usual, the talk is free.
Space is limited.
BIOGRAPHY
With backgrounds in cognitive neuroscience, rhetorical theory, and classical, contemporary, and improvisational movement and sound, Ilya has spent much of his time synthesizing his academic and artistic interests to investigate interdisciplinary collaboration. A graduate of Northeastern University's College of Science, Ilya went on to receive a Master's Degree in Human Development form Harvard University, where he worked on clinical and experimental research projects investigating alternative therapies for cognitive and neurodegenerative disorders, including neuro-navigated Transcranial Magnetic Stimulation (TMS) and mindful/somatic enrichment. He has been a guest teacher at the Interlochen Arts Academy (Michigan), Hakodate Performing Arts High School (Japan), and the Laban Conservatoire (London), and has worked with professional musicians and dancers at the International Beethoven Festival, Greenhouse Festival (Israel), Royal Swedish Ballet (Stockholm), Erick Hawkins Dance Company, Boston Ballet, Kurofune Ensemble (Japan), The Cambrians (Chicago), and the Doppelgänger Dance Collective (Providence). Ilya continues to develop his research through a practice-based PhD in Performing Arts, with postgraduate fellowships at Harvard University and the Centre for Dance Research in the United Kingdom.