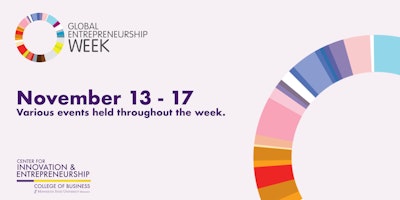 Big Ideas Generator
The Center for Innovation and Entrepreneurship is excited to host the Big Ideas Generator with the Mankato Makers, SCORE and the Small Business Development Center.
Prototyping, pitching, & problem-solving. Community business people and faculty will work with you in a fun, learning environment that could lead to your BIG Ideas!                                           
The Big Ideas Generator is a part of Global Entrepreneurship Week. Global Entrepreneurship Week is the world's largest celebration of the innovators and job creators who launch startups that bring ideas to life, drive economic growth and expand human welfare. During one week each November, GEW inspires people in more than 170 countries through local, national and global activities designed to help them explore their potential as self-starters and innovators. Thousands of activities, from large-scale competitions and events to intimate networking gatherings, connect participants to potential collaborators, mentors and even investors—introducing them to new possibilities and exciting opportunities. Global Entrepreneurship Week began in 2008 and is an annual campaign led by the Global Entrepreneurship Network. 
Reservations are not required, but are requested.