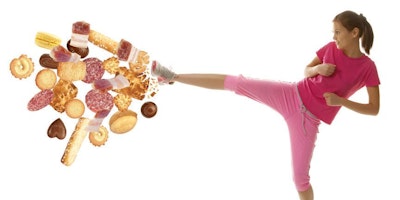 Kick the Sugar Habit for Good!!!
Do you ever start eating sweets and have a hard time stopping? How do you feel after eating it?  Better or worse?   Do you have those mid afternoon cravings for a little piece of chocolate and can't figure out why???  Join me to learn about what sugar does in your body, why we start and can't stop and how to transform sugar cravings so you can kick the sugar habit for good!   
Seminar is free and will include a brief tour of Regus Office Space at 11:30 before the seminar if you've never been here before.  Lunch from 11-30 - 12 then seminar starts at 12 pm sharp.  Lunch from health coach Terri Prange is included at no cost.  
YOU MUST REGISTER TO ATTEND!  Please email jennifer.wanderscheid@regus.com with any allergy concerns.