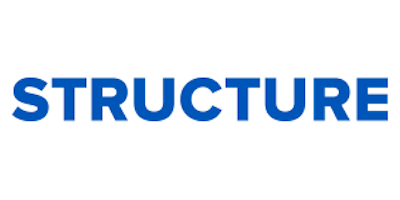 Structure 2017
STRUCTURE 2017
The cloud is the computer, but in 2017 we're now dealing with many clouds. The current cloudscape comprises a handful of massively scaled public cloud options but also a large array of branded private clouds. If you join us at Structure 2016 we'll do our best to sort out this sometimes confusing scenario for you as the top minds in the business discuss the state of this multi-cloud world.
At this year's Structure we'll explore…



The burgeoning feature war waged by the major public  cloud vendors — cloud isn't just about price wars anymore




Will public cloud eat private cloud?




Can you really (really!) secure cloud-based applications?




Where does cloud deployment still lag on-premises IT and is the on-premises-to-cloud migration a certainty for all applications over time?






The future of the data-driven data center. Sensor-bedecked facilities will boost operational efficiency and reduce the risk of running the data centers that power cloud — and other operations.

 





Group Rate Discount
Maximize your learning by attending as a group. Participate together in relevant sessions or split up to cover more topics, sharing your session take-aways later.  

Complimentary Registrations
1 for every 2 paid registrations 
2 for every 3 paid registrations 

Contact Us

For questions about Structure or registration issues, please 

email us

.
Refund Policy

Structure tickets are non-refundable. However, you may transfer your registration to another person by providing authorization to us by October 15, 2017. For transfers or any other questions about registration, or assistance with any registration problems, please 

email us

.