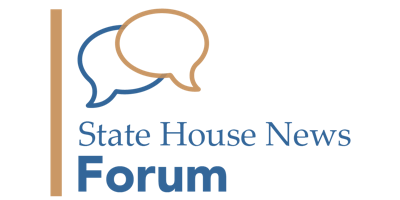 Mass. Marijuana Summit: Challenges and opportunities of legalization
Mass. Marijuana Summit: Understanding the challenges and opportunities in the new age of legalization
---
<!-- p.p1 {margin: 0.0px 0.0px 0.0px 0.0px; font: 12.0px 'Times New Roman'; color: #000000; -webkit-text-stroke: #000000}
p.p2 {margin: 0.0px 0.0px 0.0px 0.0px; font: 12.0px 'Times New Roman'; color: #000000; -webkit-text-stroke: #000000; min-height: 15.0px}
span.s1 {font-kerning: none} -->
Join us at a State House News Forum for an address by Cannabis Control Commission Chairman Steven Hoffman and two lively panel discussions with experts from government, law, and the state's rapidly evolving marijuana industry about the many challenges and opportunities as Massachusetts navigates the new world of legalization.
We will bring together leading regulators, elected officials, legal experts and entrepreneurs to discuss some of the critical issues facing the budding of a new local industry. Among the key themes: the deadline pressure for new regulations and a viable licensing process; moratoriums and the political tension on the city and town level; medical marijuana's place in the age of recreational availability; opening up business opportunities to a broader swath of participants; and lessons from states like Colorado and Nevada.
Our program includes two consecutive panel discussions:
• An opening address by Cannabis Control Commission Chairman Steven Hoffman
• Panel discussion: Politics, regulation, and local control – balancing availability with safety and social equity. 
Panelists: Senate President Stanley Rosenberg, Kamani Jefferson of the Massachusetts Recreational Consumer Council, Jim Smith of Smith, Costello & Crawford, and Daniel Smith, General Counsel for Sen. Pat Jehlen. 
• Panel discussion: Entrepreneurs at the crossroads — Newcomers and incumbents size up the market opportunities and challenges.
Panelists include Dr. Karen Munkacy, CEO of Garden Remedies, Laura Davis, director of compliance, Good Chemistry, and Jim Borghesani, the Marijuana Policy Project (moderator).
The Mass. Marijuana Summit promises to be an important and informative event: The State House News Forum is the events division of the State House News Service. For information about sponsorship opportunities, contact David Art (dart@statehousenews.com) at the State House News Forum.