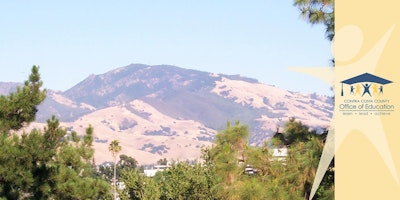 Introduction to the CA History-Social Science Framework
***This is the same workshop offered last school year. Please choose only one date option as they will be the same information both in November and February.
UC Berkeley History-Social Science Project's (UCBHSSP) will introduce participants to the new History-Social Science framework, which was adopted in July 2016. A central aspect of both efforts is to support teaches in developing inquiry-driven courses that integrate the H-SS Standards (content and historical analysis) and Common Core Standards for Literacy in History while integrating ELD instructional models.
UCBHSSP staff will provide a one-day orientation to the History-Social Science Framework, based on their vast experience working with teachers on integrating new approaches to learning.
Participating teachers will be introduced to:



Major shifts in history-social science instruction as is outliend by the frameworks




Ways to revise existing courses so they align




Examples of Best Practices adn Examples in Instruction.



The UC Berkeley History-Social Science Project seeks to bridge the academy and K-12 communities to help teachers strengthen their instructional practice and provide equitable educational opportunities to all students, through a model of learning, practicing, and doing. Through institutes, workshops and seminars, and site-based coaching, UCBHSSP facilitators work with teachers to grow their practice. Their professional development approach includes models and trainings for differentiating instruction to access history, with a specific focus on supporting English learners and low level literacy students.
                        Targeted Audience: Administrators, Coaches, Teachers, & Paraprofessionals
                                                                Cost: $110 per participant 
                                                          Materials and Lunch will be provided
                               Registration fees are non refundable unless a session is canceled.
1. To pay by check or purchase order: Click on Register. To complete your registration, enter the information required in the fields provided and select the offline payment method of your choice from the "Payment Method" menu.



Please make checks payable to: Contra Costa County Office of Education



Please mail checks to: CCCOE, attention: Christen Schwartz
77 Santa Barbara Road, Pleasant Hill, CA 94523


2. To pay by credit card: click on the Register button and follow the instructions provided. 
For registration information please contact:
Danielle Low, Administrative Assistant
dlow@cccoe.k12.ca.us
or call (925) 942-3356