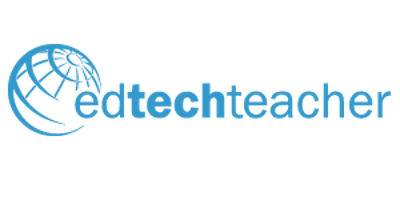 EdTechTeacher Boston Summit 2017
About the Summit
The EdTechTeacher Boston Summit is a unique learning experience that brings together tested and practical edtech strategies for the classroom, as well as thought leaders to explore what is next in education and edtech. From iPads & Chromebooks to Project Based Learning, Gamification, Virtual Reality and Coding, the EdTechTeacher Boston Summit is the ideal event to learn, connect and share.
There are three unique strands in this year's event, edtechNOW, edtechNEXT and edTHOUGHT. Each strand is focused on addressing a certain aspect of education and edtech. Whether you are interested in and focused on learning more about specific edtech tools and strategies or want to explore bigger ideas and approaches to edtech, the EdTechTeacher Boston Summit is the ideal event.
Hands on Pre-Conference Workshops
Join us for full-day or half-day Hands-On Workshops! Choose from 12 amazing opportunities.

Hotel
We have a block of discounted rooms at the Revere Hotel Boston, 200 Stuart Street, Boston, MA. Single/double rates are $279 per night plus taxes. Discount rate ENDS October 13, 2017, so book early!
Call 1-877-673-8373 and identify yourself as part of EdTechTeacher Summit to receive special rates. 
Further Questions
Contact us at ettsummit@edtechteacher.org