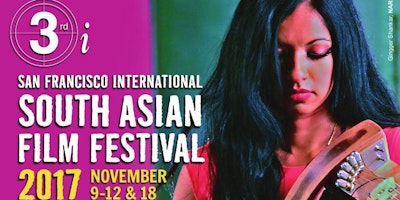 3rd i 2017 Festival Passes 3rdifilms
WHY GET A PASS? A pass offers the lowest price for seeing multiple films and ensures you get into every film you'd like to attend. Passholders have access to VIP entry and early seating for each film.
PASS OPTIONS:
SAN FRANCISCO PASS: This grants ONE admission to all 10 programs in San Francisco at both the New People and Castro Theatres, November 9-12, and INCLUDES entry into the invitation-only Reception. Receive recognition as a Festival Sponsor for a few dollars more! Please visit our sponsorship page for more information.
CASTRO PASS: This grants ONE admission to all 3 programs at the Castro Theatre in San Francisco on November 11.
PALO ALTO PASS: This grants ONE admission to all 4 programs in Palo Alto at the CineArts Theater on November 18.

For a complete list of festival films and events, please visit our website at: http://www.thirdi.org/
 PLEASE NOTE:
• Online pass sales will end at 11:59pm: November 8 for San Francisco, and November 17 for Palo Alto
• Passes will only be available online, and will not be sold at the venues
• Passes will be available to pick up at the Festival Will Call starting the first day of the festival
CONTACT INFO
Please direct any festival ticketing queries to: 3rditickets@gmail.com
Please direct any eventbrite system queries to the eventbrite helpdesk.