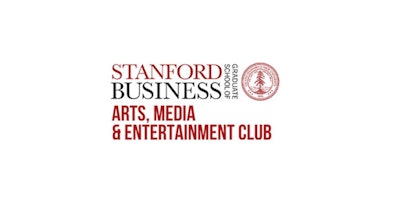 GSB Arts, Media & Entertainment Club Dues 2017-18
We are so excited to get you involved in the Arts, Media and Entertainment Club!
Join the Arts, Media and Entertainment Club and get connected to a community of students from across the graduate schools at Stanford as well as alumni, faculty, and an all-star lineup of guest speakers.
As a club member, you can:



Get to know other members at our social mixers, small-group dinners, and coffee chats


Join our career treks in NY and LA and meet alumni in the industry


Participate in BBLs, our Future of Media Conference, and many other events


You will need to provide your SUNetID to enroll in the AME Club. Please note that membership dues are non-refundable.
Have questions? Contact us @ GSB_ame-Leadership@stanford.edu