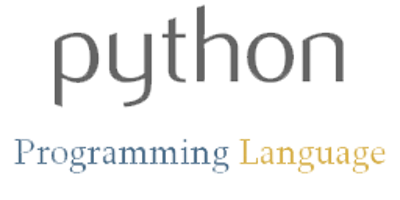 Rochester Learn Python - Prerequisite for Data Science Bootcamp


Course Overview
This is a prerequisite course for the Data Science class. In this prerequisite course, students will learn Python, which will be required before you take the Data Science class. You need to know these concepts if you want to learn data science.
Video Conference details
Will be sent upon Registration and Payment


What is a Prerequisite?
Prerequisite is a course that must be completed (often with a certain minimum grade) or a skill that must be demonstrated before you can enroll in a more advanced course.
What course(s) can i take after completing this Prerequisite course?
You can take the Data Science Bootcamp after completing this course.
Prerequisite Course + Data Science Bootcamp
You can take both courses for $800 
Who can take this course?
Anyone who wants to know more about data science so it can help with their current job, or those who want to build a career in Data Science or  become a Data Scientist.
Why Data Science Prerequisites Training from Omni212?
1. Omni212 has a Data Science consulting practice
2. Our Instructor has a Ph.D. in Data Science
3. Upon Registration and payment, immediate access to the course material on the cloud is provided.
4. Class recordings for this class will be made available.
5. Post class support
6. Course material available.
7. Every topic includes slides, code example, video and home assignments
8. Career advancement and Job placement assistance


T
raining Session Details
There will be 8 online sessions, each session being 2 hours. Every session will have presentation about theory, concepts and technology, followed by Hands-on Lab practice exercises.
Training Dates
Oct 30, Nov 1, 2, 6, 8, 9, 13, 15, 16
Times: Mon, Wed, Thu 6:30 PM - 8:30 PM (Pacific Standard Time)
Each session will be recorded and the recordings will be shared after each session with students 
Prerequisite
None
Software access
Proper software access will be provided. Students will carry out the hands-on lab exercises with instructor guidance.
Course Outline
Python, probability and statistics concepts:
1. Overview, Environment Setup/Test and Basic Syntax.
2. Variable Types, Basic Operators, Decision Making and Loops.
3. Lists, Tuples, Dictionary and Files I/O.
4. Functions, Modules, Classes and Exceptions Handling.
5. MySQL Database Access and CRUD Operations.
6. Numerical Descriptive Measures and Basic Probability.
7. The Normal Distribution and Other Continuous Distributions.
8. Linear and Non-linear Regression Analysis.


Class Size: Maximum 22
REFUND POLICY
1. There are no refunds.
2. If for any reason, students decide not to take this class, or the class is rescheduled or cancelled, the payment can be applied towards any future course by Omni212.