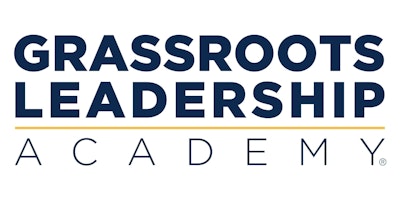 Burnsville, MN : Grassroots Activist Certification
Certification Requirements
In order to become a certified activist, you must attend all six courses and commit to six volunteer hours during the span of the 6-week program. Each session will last between 2-3 hours and dinner will be provided by GLA.
Course Description
This training program will consist of six courses held once a week. By attending you will learn how to effectively make the case for economic freedom, how the left operates and how to effectively message and tell your story in your community. A full list of the courses and the dates that will take place can be found below:
10/18/17 - Session 1: Making the Case for Economic Freedom
10/25/17 - Session 2: A Brief History of Grassroots Activism & How the Left Operates
11/01/17 - Session 3: Building Communities
11/08/17 - Session 4: Sharing Freedom by Telling Your Story
11/15/17 - Session 5: Persuasive Messaging
11/22/17 – THANKSGIVING WEEK- NO CLASSES
11/29/17 - Session 6: Data, Technology, and Freedom
Note: The Grassroots Leadership Academy has sole discretion in determining whether to accept any application to its training programs.
By attending this Americans for Prosperity Foundation event, you irrevocably consent and authorize AFPF and its affiliates, related companies, and contractors, to record, film, photograph, or capture during the event and related events your likeness or image in any media whatsoever and to distribute, use, broadcast, or disseminate into perpetuity such media for any purpose whatsoever without any further approval from or any payment to you. The images in all media will constitute AFPF sole property. You further agree that you will not record, reproduce, or transmit from the place of performance, in any manner or by any means whatsoever, any portion of, or the entirety of, any AFP Foundation event in the absence of the specific written permission of AFP Foundation. AFP Foundation retains the exclusive copyright to all materials that may be distributed at the event, unless otherwise noted, and all video or audio recordings of all AFP Foundation Events. 
Paid for by Americans for Prosperity Foundation.
For more information please contact Kelly Gunderson at 612-716-6115 or KGunderson@afphq.org