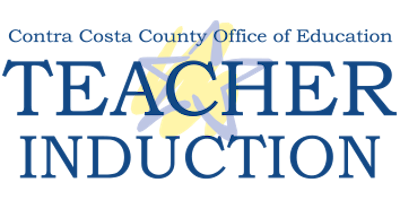 CCCOE Teacher Induction General Education Seminars 2017-2018
*CCCOE Teacher Induction Participating Teachers: Please click on the "Enter promotional code" link above and enter the discount code that was provided to you by CCCOE Teacher Induction Program. If you have any questions regarding this code please contact Mary Louise Vander Meulen (925) 942-3471. 
All other individuals register by clicking on the register button and follow the provided instructions. 
NOTE: Refunds for cancellations will be isued if CCCOE Teacher Induction is notified before the seminar occurs. Registered participants who do not notify CCCOE Teacher Induction of their cancellation prior to the event will be charged fully for the seminar(s).
All CCCOE Teacher Induction Seminars will be held from 4:00 to 6:30 p.m. at the Contra Costa County Office of Education - 77 Santa Barbara Rd., Pleasasnt Hill, CA 94523.
For questions or more information, please contact Mary Louise Vander Meulen (925) 942-3471


Graduate semester units are available from Saint Mary's College





Three graduate semester units available


CCCOE Teacher Induction participants must attend six seminars and submit a log of 20 hours meeting with their mentor


Other teachers must complete 35 hours of professional development


Detailed information will be provided at the first seminar you attend





Seminars are facilitated by teachers with years of classroom experience


Seminars are interactive with time built in for small discussion groups.


Teaching resources will be offered to provide your full range of learners equitable access to the core academic content