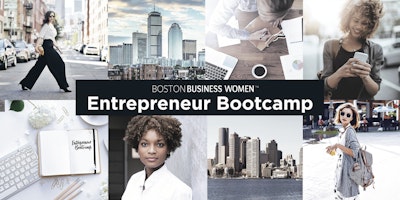 Entrepreneur Bootcamp
Are you an Entrepreneur with an idea or a business that you are looking to take to the next level? Are you feeling lost, need accountability or just more knowledge, access to resources and referrals? Are you looking to exceed your revenue goals, tighten your margins, launch into the national market, get more clients? THEN THIS ACCELERATOR PROGRAM IS FOR YOU!
The Entrepreneur Bootcamp is all you need to move into the next phase of your Entrepreneurial career. We will be limiting the amount of students, so please sign up to hold your spot in line! 
The program will include:
1 in person class each month
1 video group conference call each week
A private Facebook group where we will invite industry experts to join in on specific topics/questions and discussions.
* You will have access to your instructor, Kristina Tsipouras, during the entirety of the program to ask questions/advice/referrals/etc.  (Read about Kristina below)
The 1 Month Entrepreneur Bootcamp Course will cover:
A to Z in business
Business plan, concept
Competitive analysis
Budgeting
Goal setting
Admin/operations
The 3 Months Entrepreneur Bootcamp Course will cover:
(everything included in month one in addition to:)
A to Z in business
Business plan, concept, branding
PR, Marketing and sales
Competitive analysis
Budgeting
Goal setting
Admin/operations
And more! (Students will fill out a accelorator form and some items might be added or taken off of the course according to what our students needs are. We want to meet you where you are today no matter what level and help you to achieve your goals.)
WHO IS TEACHING THIS COURSE & WHY SHOULD YOU LISTEN TO HER? 
Meet your instructor, Kristina D. Tsipouras!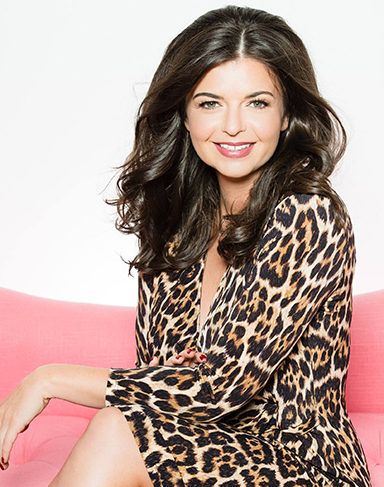 Kristina D. Tsipouras
Entrepreneur. Author. Community Leader.
Founder of Boston Business Women, LLC
Huffington Post Blogger & Published Author
Founder of Moroccan Magic, LLC
Kristina Tsipouras is a 32-year old serial entrepreneur and Massachusetts native who launched her first company at the age of 25. She received her Bachelor's degree in Communications from Stetson University and started her career in event management after graduation.
Eventually, she transitioned into a position working under one of the top wedding planners in Manhattan. The experience gave her new perspectives and ideas about business and entrepreneurship, but led to severe burnout and a desire to pursue a different path.
Kristina moved home to Boston and launched a ready-to-drink iced-tea beverage that became an overnight success. Her beverage was picked up in several national retailers, she was a top finalist in the Mass Challenge class of 2015, a finalist in Under Armour's Cupid's Cup Startup Competition -- where, she pitched her idea in front of 3,000 people to Daymond John of Shark Tank, Karen Katz, CEO of Neiman Marcus, and Kevin Plank, founder of Under Armour. She later moved on to establish the fastest-growing women's network in Boston, Boston Business Women.
The group has over 10K active members, a membership program for entrepreneurs and corporate women, and hosts a 1,200 person conference that takes place each spring and attracts speakers from Arianna Huffington to CEOs like Melanie Whelan of SoulCycle.
Kristina's most recent success is in her brand of beauty products, Moroccan Magic organic argan + essential oil lips balms. After only one year in business, Moroccan Magic is available in CVS nationwide and everyone from The Today Show to the cofounder of Apple, Steve Wozniak, calls it, "the best new drugstore lip balm."
Kristina is also a published author, Huffington Post blogger, and an active mentor to young women interested in entrepreneurship. She and her brands have been featured in USA Today, Forbes, The Boston Globe, and many other high-profile publications.
You can also read about Kristina in this recent press piece by The Boston Globe: 

Five things you should know about Kristina Tsipouras


(Payment plans are avaialble. Please email team@bostonbusinesswomen.com for instructions on how to set up a payment plan.) 
We hope to see you in class this October and to help you achieve your BEST YEAR YET!!