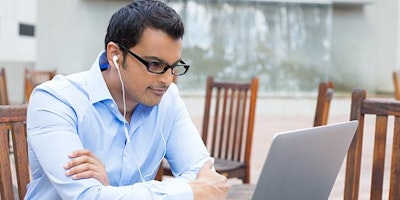 Rochester Entry-level Jobs in IT | IT Training, Resume preparation, Tech interview coaching, placement | Omni212 | IT Trainee | Apprentice | Entry Level IT Job | Entry Level software engineer job | software developer job | developer | programmer
How to obtain entry level IT job
IT professionals in great demand. However there is a big gap between what kind of IT professionals companies are looking to hire and the skill and knowledge of an average IT career seeking candidate. The challenge is those looking for entry level IT jobs have no clue exactly how to qualify for the hundreds of thousands of IT jobs available. We will provide important information on how to navigate and jump through the hoops to successfully obtaining an entry level IT job and go on to become successful IT professional.  
To see all currently published Omni212 courses - type your city name and 'Omni212' in any search engine box.
 Video Conference Details
Will be sent after registration and payment
How to obtain an entry level IT job and work in the software industry 
This course is designed to help those who want to obtain an entry level IT job and work in the tech industry but have a hard time finding a job even with a computer science degree. We will help you not only with knowledge of what are the hot skills in demand in IT industry, but also helping you develop these skills, Resume preparation, tech interview coaching and job placement.
Training Dates
September 25 through December 28, 2017 (except Thanksgiving Day)

Schedule: Every week, Mon and thu  7:30 PM - 9:30 PM (Pacific Standard Time)

Each session will be recorded and the recordings will be shared after each session with students
Audience Profile
This course is appropriate for professionals interested in obtaining entry level IT job. Those with software, computer science, MCA, computer, IT, information technology background.or interested in learning and developing their career in software industry.
Course Objectives



To provide an understanding of the requirements for entry level IT job.




To understand the skills, expertise and education required for entry level IT job




How to find entry level IT jobs.




Entry level IT Job placement, resume preparation, Tech interview coaching



Why take this class from Omni212?
a) High quality hands-on training using role-plays and case-studies.
b) Class recordings will be provided
c) Post class support and mentorship.
e) Career advancement and Job Assistance provided.
Omni212 is a Geekwire 200 startup company
https://www.geekwire.com/geekwire-200/
REFUND POLICY
1. There are no refunds.
2. If for any reason the course has not been taken, the payment can be applied towards any future course by Omni212.
Omni212 Prime membership
Now become an Omni212 Prime member and get $100 off every training course published by Omni212 on eventbrite 
Sign up for Omni212 Prime membership: http://bit.ly/2vh4UNN 
To see all currently published Omni212 courses - choose the city you are in and type 'Omni212' in the eventbrite search box.
Alternative you can go to google and type as keyword phrase "Omni212 training "
Unlimited Training
Now you can enjoy unlimited training from Omni212. Find out more about our Unlimited training Plan: