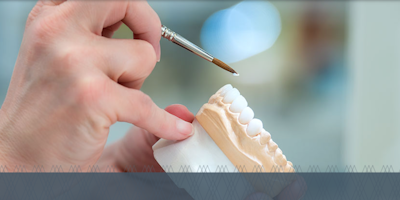 Achieving True Restoratively Driven Aesthetic and Implant Dentistry



Achieving True Restoratively Driven Aesthetic
and Implant Dentistry



Continuum at Valley Dental Arts    




P

resented by Dr. Scott Ganz DMD, in partnership with Valley Dental Arts


Cost: $4,999 plus sign up fee.

---




It's not the Scan, It's the Plan®



Dr. Scott D. Ganz, 

Director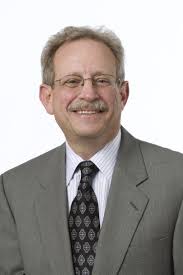 Learn from one of the world's leading experts in implant dentistry. From single tooth to full-mouth reconstruction, Dr. Scott Ganz will provide you with the tools you need to develop the best treatment plans for your patients, and take your practice to the next level. The course includes three, two-day intensive and interactive sessions as part of a Continuum of educational excellence at a state-of the-art Amara Institute facility located at Valley Dental Arts in Stillwater, Mn.  READ ARTICLE ON CONE BEAM
Please join us at Valley Dental Arts for the three sessions where each session will build on the previous. It is encouraged that you attend all 3 session dates to maximize your potential and earn 42 CE credits. The Continuum is limited to 35 seats, so sign up quickly to reserve you spot. Auxiliary assistants and business managers are invited for free (but please advise in advance). [ Equals 42 CE credits. ] 


Lars Hansson, Senior Vice President for Digital Implant Solutions at Valley Dental Arts



Lars is a board certified and master dental technican from Malmo, Sweden. He is the Chair fo rthe Academy of Osseointegration Allied Staff committee and a Fellow member in the International Congress of Oral Implantologists. Lars is also a honored PEERS member for Dentsply implants and is an assistant lecturer for the Mid-Atlantic Center for Advanced Dental Studies. Lars is a clinical faculty at VCU (Virginia Commonwealth University) and also a special consultant to several manufacturers, teachers and is experienced with all of the major implant systems. 
---
SESSION 1:
September 8 & 9 
Review diagnosis using state-of-the-art CBCT imaging modalities combined with a variety of different software applications and interactive treatment planning concepts for single and multi-unit restorations, bone grafting, and guided surgery protocols. It is highly encouraged that participants bring actual patient cases that they wish to treatment plan.

SESSION 2:
October 6 & 7   [ Hands On ]
Continuation of treatment planning concepts for full arch restorations, and guided surgery. Participants are encouraged to bring CBCT data from their own patients, study casts, and photos for interactive treatment planning sessions. Stone casts will be optically scanned and imported into treatment planning software for review of optimal implant placement.

SESSION 3:
November 17 & 18  [ Live Surgery ]
Learn advanced case planning, and participate in the continuation of treatment planning for actual cases. Based on the input from the group, one or two cases will be chosen for live surgery demonstrations with guided surgery protocols at the Amara Institute, and the Valley Dental Arts surgical operatories. A final dinner with certificates of completion will be held.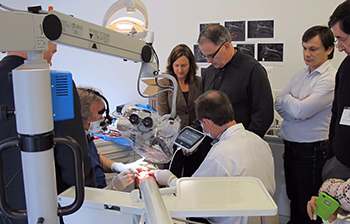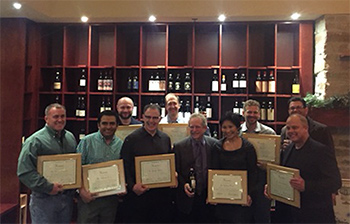 ---

CLICK FOR HOTEL ACCOMMODATIONS


---
TESTIMONIALS:



Just completed phase one of the three part continuum dedicated to 3D treatment planning for computer guided dental implant surgery given by internationally renowned and dare I say spectacular clinician Dr. Scott Ganz.  We spent quite a bit of time focusing on gathering proper diagnostic data including study models, master diagnostic implant models, radiographic scan prosthesis. All optically scanned and merged with CBCT data.




Valley Dental Arts not only has a state of the art lecture suite but additionally was equipped with a planmeca conebeam machine and milling machines for custom abutments & restorations including full arch zirconium. The environment in Minnesota is nothing less than a day spent just a little bit closer to God.  The air was clean and crisp, the people warm. Being hosted by Mr. Chuck Maragos and Mr. Dean Maragos was quite a treat. Our educational weekend was made complete with a very special meal at the newly opened "Spoon & Stable" owned by none other than Chef Gavin Kayson whose extensive resume most recently includes Cafe Boulod in NYC. Looking forward to session #2 in November! I was reminded to sign up soon being that space is limited & this once in a lifetime continuum will not be given again in North America until next year.




- Dr. Brian K. Tanz, NY




 




Dr. Ganz is an excellent teacher. He presents in an easy, logical format that is easy to follow. It is obvious he has done this for a long time and is very knowledgeable when it comes to implant surgery, grafting and implant restorative dentistry.




- Dr. Marc Montgomery, MN






Thank you so much for this incredible and valuable course. I came with narrow minded simple treatment planning and was educated about the big picture of 3D guided treatment planning by reviewing completed cases. I took home knowledge for immediate use and feel comfortable with treatment planning of complex cases and how to work together with the dental laboratory. 




- Dr. Solongo Purev, IL




---

CANCELLATION POLICY: 
Up to four months prior to the course, the participant may either transfer to another course or cancel for a 100% refund. Between four and two months prior to the course, the participant may transfer to another course or receive a 50% refund. Cancellations after two months are non refundable.
For more information on this event please contact Connie Halfen at Valley Dental Arts:
toll free:  1-800-328-9157  main line: 1-651-439-2855


---