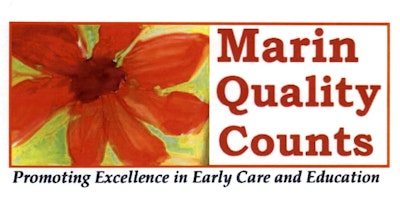 Teaching Pyramid Framework Marin-Sonoma Partnership Series (Leaders & Educational Staff) Invited Classroom Teams Only
All 5 workshops must be attended.  Approved invitation only


Saturday, September 9, 2017    8:30am-4:00pm


Saturday, December 9, 2017     8:30am-4:00pm


Saturday, January 20, 2018       8:30am-4:00pm


Saturday, February 10, 2018     8:30am-4:00pm


Saturday, April 7, 2018              8:30am-4:00pm


Description: The Teaching Pyramid Framework is recogonized as a powerful strategy for supporting and meeting the needs of the children, families, and staff. The systematic framework promotes social & emotional development, provides support for children's appropriate behavior, prevents challenging behavior, and addresses problematic behavior.
It is founded on evidence-based practice originally developed by the Center on the Social Emotional Foundations in Early Learning (CSEFEL), authorized by California Department of Education (CDE), and aligned with California's Early Learning and Development System.
Arrive by 8:00am to register and enjoy a light breakfast before workshop begins please.
ECE Participants (anyone working in early care and education) will be required to provide their CA ECE Workforce Registry number.
They can register for this ID number at: