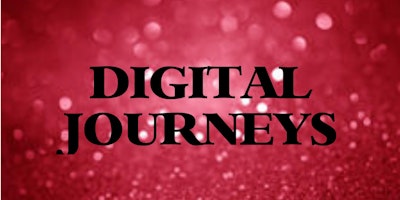 Digital Journeys
Digital Journeys is a mentorship Program for youth that have are committed to learning what it takes to be a creative digital art maker.  As a participant of this program you will receive 20 - 40 hours of individualized support in one or more art forms between August 2017 and April 2018.
You will also be expected to participate in 2 or more large group gatherings where you will share ideas and talk about your art work as it develops.
You will also have opportunities to visit other arts organizations, museums, and arts events, 
Steps:


Meet with project director Kristine Sorensen

 



Complete the Digital Journeys Pre-Survey



Visit with your mentor and set a schedule




Attend a fall gathering with other participants




Learn & Create




Present your draft art work to project Director Kristine Sorensen




Go on field trips and group project activities




Write an artist biography



Write about your artwork

 




share your creations on a website




Share at a group gathering




Complete a post-survey




Complete an exit interview



Web Portfolio
In return you will be expected to create a web portfolio that shows:



Examples of your best artwork




Artist Biography




Statement about your Artwork




Contact Information




Video interview



Questions
Please direct any questions you have directly to Kristine Sorensen at inprogress301@gmail.com or call 612-805-0514
Digital Journeys is limited to 20 participants and prioritizes youth that meet the following criteria:   



ages 13 - 18




poor or low income




youth of color




youth representing other underserved groups




youth living in the north end neighborhood of Saint Paul



In addition to the above criteria, the program requires a commitment to attending mentorship sessions and other scheduled events.  
This project is supported in 2017 by the FR Bigelow Foundation and the Metropolitan Regional Arts Council Arts Learning Program.