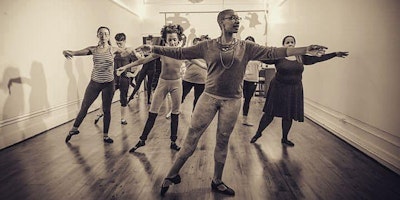 Ballet for Black and Brown Bodies
Pre-register for a unique ballet experience that explores traditional ballet technique in a non- traditional environment for Black and Brown Bodies lead by Alyah Baker. The class series features stretching and strengthening, bending, balance, and release in a fun and supportive environment.  Beginning, intermediate and advanced classes will be offered.
Upcoming Class Sessions:
July-  Thursday Beg/Intermediate Class -July 13th, 20th, 27th  at Studio Grand 7:30-9:00PM
Fall Class Times and Dates Coming Soon!