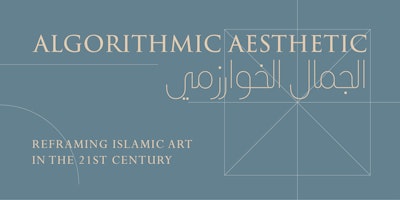 Algorithmic Aesthetic Event Series
Slow Fiber Studios' 2017 event series Algorithmic Aesthetic is inspired by the themes of the exhibition Reverberating Echoes: Contemporary Art inspired by Traditional Islamic Art. Algorithmic Aesthetic will explore relationships between art, music, mathematics, and language by following threads of Islamic cultural heritage, weaving between the ancient and the contemporary, tradition and innovation. Through conversations, lectures, workshops, and demonstrations, the series will investigate a range of topics including fine art, systems, music, architecture, calligraphy, and mathematics.
Read more about the Algorithmic Aesthetic event series →
---
EVENT DETAILS
LECTURE

An Algorithmic Aesthetic of Pattern: Examining Traditional Islamic Textiles
Carol Bier | May 27, 2017 | 11am - 2pm
Slow Fiber Studios Office | 696 Hilldale Ave, Berkeley, CA 94708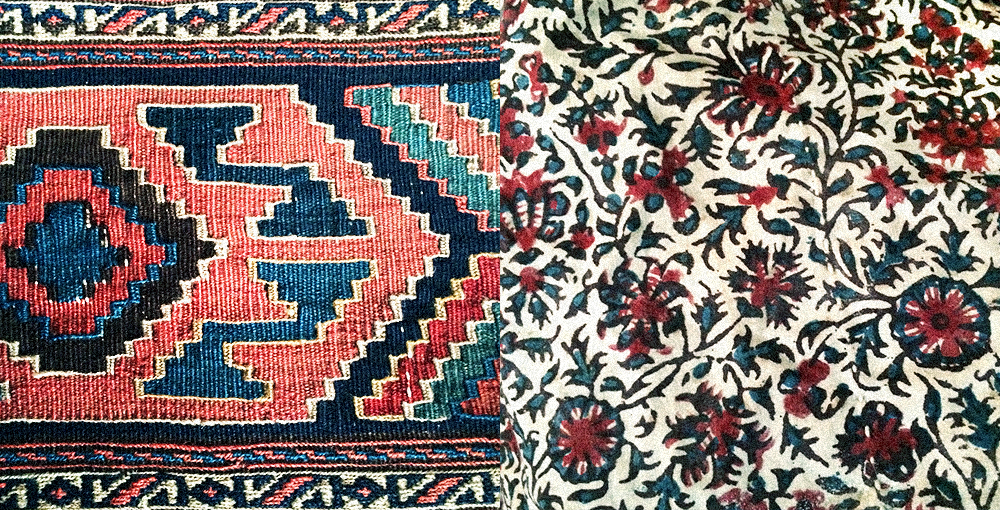 Local Islamic art and textile scholar Carol Bier's illustrated lecture will explore the origins of an algorithmic aesthetic that permeated arts throughout the Islamic world in the 9th-12th centuries. Participants will have an opportunity to examine and handle a variety of Islamic textiles in addition to works in other media, and to consider processes of pattern-making based on design algorithms. Regional, cultural, and religious specificities will also be discussed.
Carol's presentation will be followed by a potluck social open to the public.
Presentation (registration required) 11am - 12:30pm
Potluck Social (open to the public) 12:30pm - 2pm

---
PAST EVENTS
Algorithmic Aesthetic Opening Social
Carol Bier + Chris K. Palmer | April 2, 2017
Workshop – Hira-Ori: Shadowfolds for Shibori Techniques
Chris K. Palmer | April 22-23, 2017
Read more about past Algorithmic Aesthetic events →

---
EXHIBITION
Curated by Islamic scholar Carol Bier and held at the Doug Adams Gallery, the exhibition features seven American artists of diverse cultural and artistic backgrounds whose works draw upon the rich visual heritage of traditional Islamic art.
Purchase the Reverberating Echoes Exhibition Catalog →
Attend Gallery Dialogues between curator Carol Bier and colleagues from the Graduate Theological Union →
---
For questions email Program Coordinator Dakotah Fitzhugh at
staff@yoshikowada.com
www.slowfiberstudios.com