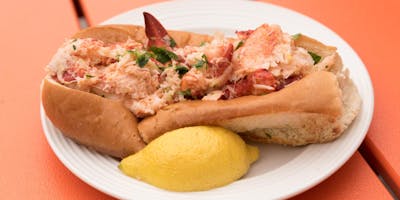 Secret Food Tours Boston
Meander along the cobblestone streets and narrow brick alleyways of Boston's Historic North End while sampling some of the best food the city has to offer. Delve into the heart of the city's best Italian food while your guide takes you off the beaten path, to places only the locals shop at. Let your local North End guide navigate the winding streets in Boston's oldest neighborhood to show you the hidden gems you wouldn't find on your own.
By booking our Boston Food Tour, we will take you on a tasting adventure with delicious food with Italian and international influences.
Your small group will embark on a three-hour walking tour full of gastronomic delights. Savor the freshest seafood and the famous Italian food that has been a staple in this neighborhood for the past 100 years. As you explore the vibrant culinary scene, you'll also be walking in the footsteps of the American Revolution. At the end of the tour you will: know about our 400 year history, see historic buildings, experience our history one bite at a time.
And as with all of our tours, you'll also sample a Secret Dish, which you will only find out about that day.
The North End is Boston's Historic neighborhood, and has been continuously inhabited since the 1630's. With hundreds of years of foreign immigration, the landscape, demographics, and cuisine of this city have continued to change. On this tour, you'll sample the best of the North End's Italian food as well as fresh local seafood. All food, drinks, and your professional guided tour are included in the price.
When you join us for our Boston Secret Food Tour, you'll be able to sample some of Boston's favorites as well as the best Italian flavors in the Historic North End.


We'll begin with fresh pasta as a perfect start to this Italian neighborhood.


Brick oven pizza will be our next bite, cooked perfectly in an oven imported from Italy.


A Boston classic, the lobster roll is your third stop, and you'll learn some interesting facts about this crustacean.


Then we'll snack at a secret stop, sure to surprise and delight!


Sample unique local honeys and learn more about the honeybee.


Savor the flavors of freshly sliced Italian salamis in this original sandwich.


Conclude your adventure with a classic Sicilian cannoli in a pastry shop that's been a North End staple since 1930.


Please note: the itinerary is subject to change, based on the locations availability and weather.