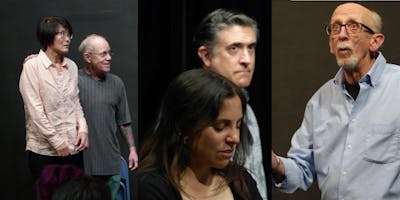 Pan Theater's improv shows at 120 Frank Ogawa Plaza (120 FOGP)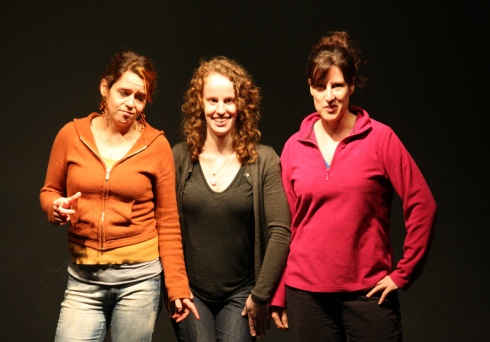 Shows at 120 Frank Ogawa Plaza (120 FOGP)
200 feet from BART
All shows $10. Buy tickets online and save $1 per ticket.
8pm ticket good for both 8pm and 9pm shows.
9pm ticket good for 9pm show only.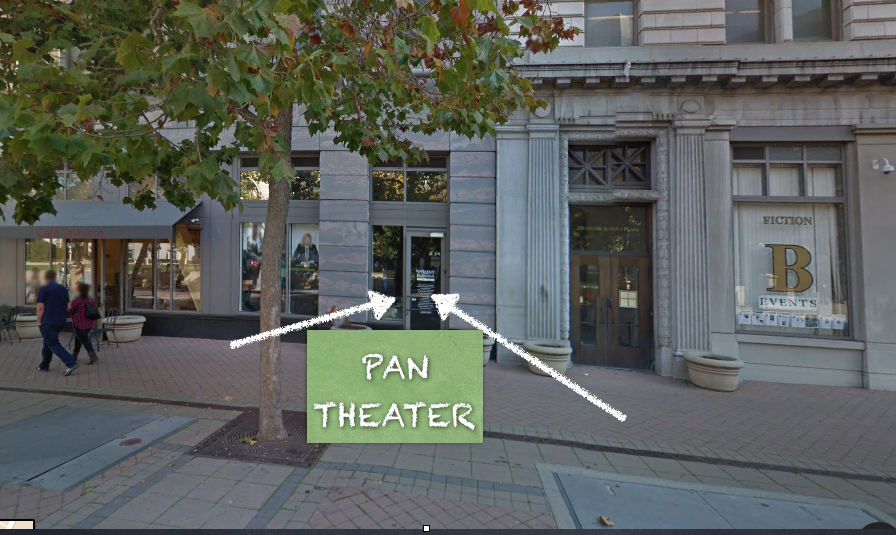 Performing troupes and show formats rotate each night.
Door tickets $10. Buy tickets online and save $1.
Laugh out loud fun shows
Improv Theater: Pan Theater.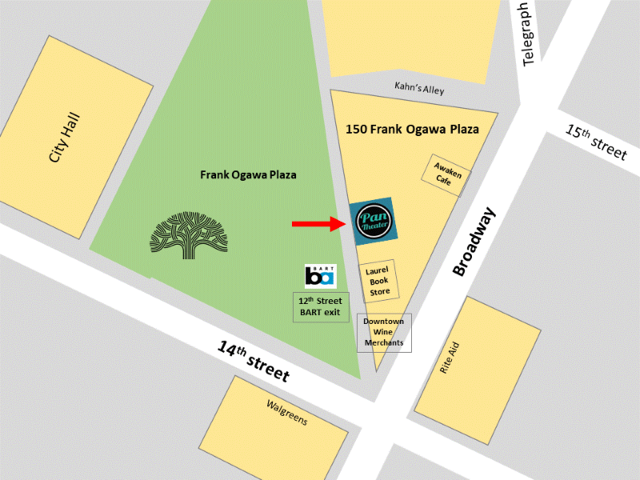 No shows first Fridays.


Don't take our word for it.....
 Awkward Face achieved a rhythm that's virtually
unattainable in a free-associative universe. Chalk it
up to chemistry, or the talents of a few ultra-malleable
improvisers. They've taken liberties with the form,
while turning it into a discipline.
(East Bay Express)
We went tonight for the first time 
and we laughed a lot. These folks were GOOD. So glad to have
this in Oakland - I'll be back!"
"What a fun time!  I rarely give 5 stars but this place is awesome."
We laughed through the whole show. These talented actors delivered
a creative performance."
"I had a great time when I attended the Awkward Face show at 8 pm on
Saturday night. The actors are quick on their feet, and they manage to 
elicit many hardy laughs from the audience." 


Be sure to checkout our Laugh Guarantee.


Birthday shows and private/group shows also available


Laugh out loud fun. Shows offered on select Fridays and Saturdays.
Pan performers take to the stage to create stories, scenes and
characters on the spot. 100% improvised goodness since 2002.

All shows are PG-13. Under 13 with guardian presenet allowed.
Please note early bird tickets sell fast. Many nights often sellout. 
Will I be picked on our made to get on stage?
For those new to improv or that haven't seen an improv show before:
We do not make fun of audience members. We do ocassionally ask for ideas,
topics or themes from volunteers. We don't put people on the spot. We're here
to entertain you. We do on ocassion ask for volunteers but we don't ask those
that don't volunteer. 

All shows are  50 Feet from BART
Weekly Shows

Formats include: the Montage, One Act, and more plus
classic Theater Games (Whose Line is it Style).
Shows often sellout. 
Check out our show page for this week's troupe lineup.


Online show tickets backed by our:

Laugh Guarantee:
If you atend the any Pan show and do not laugh and have fun
we'll gladly refund your ticket fees to your original payment source.
Online tickets only.