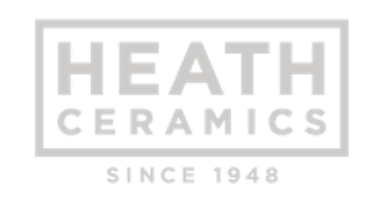 San Francisco Weekend Factory Tours (11:30 AM)
The new kid on the block. In the heart of San Francisco's Northeast Mission neighborhood, and at the center of a creative campus that houses our Heath retail showroom, Tartine Manufactory restaurant and café, and viewing court area, is our tile factory. You can get a sneak peek of the workings from various points in the building, but you shouldn't miss the full factory tour in person. Tour size is limited to 15, so advance RSVP is needed. 
After signing up you will receive a confirmation email and a reminder email. Please check in at the register upon arrival for your tour.

When visiting our factories, you'll need to wear closed toe shoes and provided safety glasses. Our general factory tours are appropriate for children 5 years and older with adult supervision. The tours are not suitable for smaller children held by an adult, as this is a working factory environment.