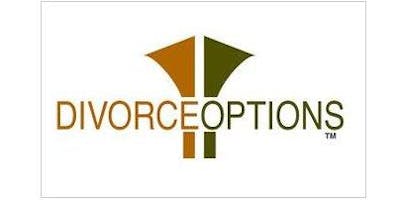 Divorce Options Seminar
An informational seminar open to those who want to learn more about the process of divorce.



Hear how Mediation, Collaborative Practice (CP), and Do It Yourself (DIY) compare to traditional divorce representation from a divorce lawyer, a financial advisor and a family counselor.




Understand the legal, financial, psychological and social issues of divorce.




Learn from experts who have guided other people through divorce.




Discover community resources available to help you.




Learn how to talk about divorce with your children.




Divorce Options™ workshops are open to all individuals and couples in California, who are contemplating separation or divorce:









whether married, domestic partners or cohabiting




whether same or opposite gender




with or without children






$35 pre-registration (in addition to saving $10, preregistration allows attendees to be contacted for any changes prior to the workshop)
CHARGES APPEAR ON YOUR STATEMENT AS: "Divorce Options"
$45 at the door
Seminar details:



You may attend with or without your spouse.




No child care, and children are not allowed to attend these adult topics. 



Also offered in Contra Costa county.  


You may attend this seminar in any California county, and receive similar information. For more information please visit: divorceoptionsinfo.org



Typically Divorce Options is presented in Ginn House Parlor, but occasionally in Robinson House Classrooms downstairs. Attendees should check Preservation Park signs for exact location upon arrival.




Street parking within Preservation Park is LEGAL if available



For questions about the program:
Call: (415) 644-4555 

Website: www.collaborativepracticeeastbay.com