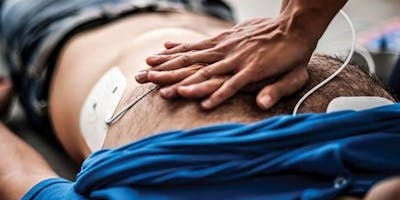 Basic Life Support (BLS) CPR Class for Trained Professionals
The Basic Life Support (BLS) Course trains participants to promptly recognize several life-threatening emergencies, give high-quality chest compressions, deliver appropriate ventilations and provide early use of an AED.
This course is designated for trained healthcare professionals (EMT, Nurse, etc). 

It is an Instructor-led course where students participate in simulated clinical scenarios and learning stations. Students work with an AHA BLS Instructor to complete BLS skills practice and skills testing. Students must also complete a written exam at the culmination of the course to receive a BLS CPR certification. 
This course is also offered in combination with the Heart Saver First Aid course for a reduced price.
A separate CPR course is offered by UMass Lowell EMS for laypersons (non-healthcare professionals).