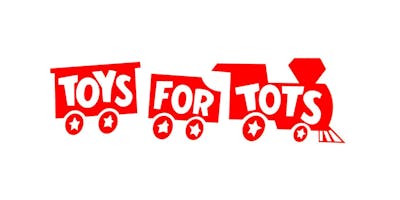 Toys For Tots Rochester
Blaster Battle Taking Place at the RCTC REgional Stadium Dome.
This event is a Toy Drive for the Local Community.
We are asking you to bring a Toy under the Acceptable Donations,  The Toys will be picked up that day by the local campaign and stay local.

Everyone must register for this event.

What you need:
*** Everyone Needs Eye Protection Glasses, Goggles, or Sunglasses are proper forms of Sunglasses

Dart Blaster: Nerf, Buzz Bee, Prime Time, etc.
*No Modded Blasters Please for safety reasons.   Don't have a blaster we will have some loaners.
Eye Protection
Water Bottle
Leave your darts at home we will provide all Mega, Elite, and Rival ammo.

What to expect.
We will play a number of foam flinging games including
Capture the Flag
Super Capture the Flag
Rescue The Patriot
Adults vs. Kids.

Additional information please email info@projectmyneighborhood.org

Q: What is an acceptable donation?
An acceptable donation is a NEW unwrapped toy. Some examples of these are Nerf guns, action figures, dolls, baby toys, puzzles and non-realistic looking weapons. We do accept homemade toys but we ask that if you do desire to take the time out of your busy schedule to make them, that they are safe and free of sharp edges and small items that could be swallowed or otherwise injure the children that receive these donations. We also accept gift cards, however, gift cards will not be given as a gift. If you do desire to give a gift card, the cards will be used to purchase toys for distribution.

We do not accept clothes, food, used or open toys, liquid products (such as cologne, perfume, body wash, lotion, toothpaste etc.). If you desire to donate these items, please find a charity in your local area that will accept them.