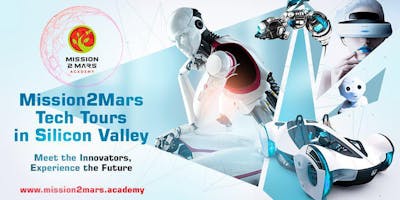 Custom Tour to Silicon Valley Tech Companies with Mission2Mars Academy
This program is for groups only. If you are planning a tour for your group - we would love to be your hosts and show you around Silicon Valley Tech Landscape.  
Visiting Silicon Valley Innovative Ecosystem is a transformative experience for entrepreneurs, corporate leaders and their teams. Every year over 55 million business travellers come to Silicon Valley to explore its innovation scene, do technology scouting, learn about disruptive trends, get best practices of innovation from the legendary tech companies and unicorn startups - to decode the secret sause of innovation and scale innovation in their companies and business industries. 
When time is limited and you put a significant effort to plan and organize your trip to Silicon Valley, you want to take the most of your visit, and can't afford wasting time on wrong choices.
Mission2Mars Academy is here to help you navigate your journey in Silicon Valley, to meet your potential partners,  connect with the right players of this innovative ecosystem, get a customized expertise and practical insights that can be applied to your specific industry and business goals.
By ordering a custom built tour from Mission2Mars.Academy you are maximizing the value of your time in Silicon Valley and get a guranteed relevant and impactful result of all your meetings / company visits / workshops / seminars. 
You can book a program for any number of days (1-10), any number of people in your team,  focused on specific topic / industry / technology that you choose. 
Your program can include a variety of formats: 


Startup Bootcamps


Startup Pitch Events 


Demo Days 


Executive Briefings 


Practical Workshops


Though Leadership Events 


Networking Receptions 


Company Visits 


Lectures and Seminars 


Guided Tours 


Technology Tryouts etc etc 


The list of companies you can visit with Mission2Mars.Academy Custom tour can include: 
SILICON VALLEY TECH GIANTS:  Google, Apple, Facebook, Amazon, Tesla Factory, Linkedin, Twitter, IBM, Visa, HP,  Ebay, Microsoft, Cisco, SAP, Oracle, NASA, Intuit, Adobe  and others
SILICON VALLEY UNICORN STARTUPS:  Uber, Airbnb, Spotify, Slack, Dropbox, Coursera, Youtube, Netflix, Pinterest, Evernote, Lyft and others
SILICON VALLEY TECH STARTUPS  : working on technologies of AI, Blockchain, IOT, Drone, Robotics, VR/AR and others 
SILICON VALLEY ACCELERATOS & INCUBATORS: Plug n Play, 500 Startups, Rocketspace, Founders Institute, Fonders Floor, Bootup Ventures, Singularity University and others 
SILICON VALLEY UNIVERSITIES: Stanford University, Berkeley University
SILICON VALLEY R&D LABS AND EXPERIENCE TECHNOLOGY CENTERS: Beta, Target Open House, Autodesk Gallery, HP Lab, Jabil, Flex, Ingdan, Walmart Labs.
SILICON VALLEY VENTURE FUNDS: Sequoia, Andressen & Horowitz, Band of Angels, Silicon Valley Bank, SV Angel, Greylock, Khosla Ventures and others 
Whatever program you choose, you will learn from the best leaders in every industry. Among our speakers top Silicon Valley experts and mentors, corporate executives, startup founders, technology specialists, academics and engineers. 
An individual approach to each group and high quality of each program is our highest priority. We make sure that your group receives the most insighful and transformative experience from visiting Silicon Valley. 
Some of the previous programs we organized include: 


Best Practices in Corporate Innovation & Digital Transformation for Enterprise


The Future of Digital Marketing 


Innovation in Customer Experience 


Disruptive Innovation Trends in Fintech 


The Future of Manufacturing


The Future of Transportation


The Future of Foodtech and Agriculture 


The Future of Health Tech 


Technology Scouting Tours (Robotics, Drones, AI, IOT, VR)


Innovation In IT 


Innovative Culture and Entrepreneurship 


Design Thinking and Product Development 


Best Practices in Corporate Venture Capital 


Startup Fundraising Tour 


Best Practices in Angel and Venture Investment   


IF YOU ARE PLANNING A VISIT TO SILICON VALLEY FOR YOUR TEAM. PLEASE SEND US YOUR REQUEST - AND WE WILL SEND YOU MORE  INFORMATION, MATERIALS & SAMPLE PROGRAMS. 
PROVIDE YOUR CONTACT DETAILS AND WE WILL GET BACK TO YOU TO SCHEDULE A CALL TO DISCUSS YOUR REQUEST FURTHER. 
 If you have any questions about our programs Email us at: tours@mission2mars.academy
GET FUTURE READY.   JOIN MISSION2MARS    /     WWW.MISSION2MARS.ACADEMY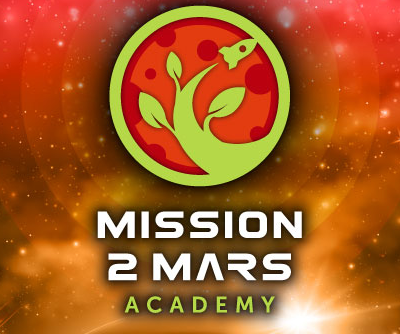 GET FUTURE READY!  JOIN THE MISSION
Twitter https://twitter.com/Mission2marsA
LinkedIn https://www.linkedin.com/company/mission2mars-academy/
Facebook https://www.facebook.com/Mission2Mars.Academy/
Telegram Channel https://t.me/Mission2Mars 
Instagram https://www.instagram.com/mission2mars.academy/ 
Meetup Group https://www.meetup.com/Mission2Mars-Academy-Events/