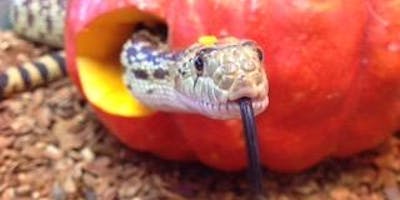 2019 Fall Animal Presentations 10:15 AM
Randall Museum Animal Presentations provide students Grades Kindergarten through 3rd Grade with an in-depth discussion on one of several habitat topics. Students will meet a wide array of animals that they will interact with and learn from.
Public Schools use discount code "Public" for reduced rate.
Groups limited to 25 students
Frequently Asked Questions
Do you accomodate special needs students?
Our instructors are chosen for their flexibility in teaching style and can accomodate a wide range of learning styles. Just let us know if your groups have any special needs beforehand.
Is there parking?
Yes, Randall Museum has its own parking lot that can accomodate buses.

Is there space to eat lunch?
Yes, there is plenty of outdoor space and indoor rooms only if there is rain.

What is the cancelation policy?
You can cancel your field trip up to 24 hours before the event for a full refund.
How many chaperones are necessary?
We prefer that you have minimum 1 chaperone for every 10 students.