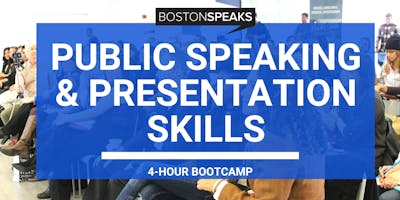 Public Speaking and Presentation Skills | 4-Hour Bootcamp
Welcome to the BostonSpeaks Public Speaking & Presentation Skills Bootcamp, an action-packed 4 hour public speaking intensive that will help you become a more confident, engaging and polished speaker. 
Public speaking is a crucial skill to master if you want to become more successful in work or in your personal life. Mastering the art of informal and formal public speaking will build your confidence, boost your leadership skills, develop deeper relationships and inspire others to action. Public speaking is a people skill and an asset that you will use for the rest of your life. 
Learn how to conquer your fear of public speaking, how to organize your presentation for the biggest impact and how to make your talk memorable.
In this bootcamp, you will focus on two crucial aspects of your public speaking:
1) Your Style & Delivery: Mindset, Body Language And Vocal Variety
2) Content & Rhetoric: The Art of Communication And Persuasive Speaking

This is not just a regular public speaking workshop. You will have the opportunity to explore new techniques, revisit your foundations and venture out of your comfort zone to advance your public speaking skills to the next level.


Style & Delivery:


Developing Your Mindset To 

Speak

 With Confidence And Authority


Body Language Secrets To Enhance Your Message


Vocal Variety And Voice Practice


Content & Rhetoric:


How To Make Make Your Presentation Less Technical/Boring And More Engaging


The Art of Impromptu Speaking


Storytelling Techniques


Participants will practice and present in front of a live audience.
Agenda:
Understanding The Fundamentals Of Great Public Speaking
How do you define a great talk or judge if someone is a phenomenal speaker? Let's face it, the art form of public speaking will not change as fast as the rules of social media. Throughout history, leaders needed to know how to captivate people's attention and more importantly, convince them to follow their cause to create more impact. Learn the core principles that make up compelling public speaking and presentations.
Owning Your Mindset, Body Language and Vocal Variety
Public speaking is not all about the words that you use or the content that you have. It's about your authenticity, the way you move your hands, your presence and how you deliver your content. Most adults tend to focus too much on information (how does my PowerPoint look?, am I saying the right things?, what do you think of my intro?) Yes, your content matters but the way you deliver your content is as important to your overall success. Learn how to set yourself up for success by owning your mindset, body language and vocal variety.
Making Your Message Sticky
Have you ever heard a speaker and loved everything that the speaker was saying? Great speakers have the ability to share their content strategically. They choose their words and stories so they have a better chance of relating to the audience and moving them to action. You don't have to know every word in the dictionary and be a wordsmith but you do have to understand what will make your content compelling. You will learn actionable strategies and techniques to improve your message so that it will be more memorable, engaging and persuasive.
Becoming A Pro At Impromptu Speaking
Do you feel like you don't know what to say when you are put on the spot? Impromptu speaking is difficult and even the best speakers stumble. Impromptu speaking can be mastered just like playing the guitar. If you never played the guitar, will you become a pro at it just by picking it up or do you have to understand the correct way to place your fingers hands or know choose which chords you have to play. This is the same with impromptu speaking. You will learn how to practice impromptu speaking with a variety of fundamental communication structures to help improve your impromptu speaking in any situation.
Storytelling, Persuasion & Rhetoric
It's not enough just to pass the information along. We have Google for that. Think about it, every time you speak in public, you are trying to convince people to adapt your ideas. It's not about selling, it's about helping individuals change their lives through the message that you are sharing. Whether you are giving a science presentation or speaking to thousands, you need to know how to make people warm up to your ideas and love them. Otherwise, why would people want to listen to you? Learn how storytelling, persuasion, and rhetoric works and how you can apply these principles to your next talk.
Wrap Up
Review and reflect upon everything that we have learned. Discussion around what worked for you and how you will move forward to become the best speaker that you can be in the future.
Upcoming Dates:
October 15th - Tuesday, 05:00 PM – -09:00 PM EST w/ Kit Pang
November 2nd - Saturday, 08:00 AM – 12:00 PM EST w/ Kit Pang
November 14th - Thursday, 05:00 PM – 09:00 PM EST w/ Kristin Van Busum
November 19th - Tuesday, 05:00 PM – -09:00 PM EST w/ Kit Pang
December 7th - Saturday, 08:00 AM – 12:00 PM EST w/ Kit Pang
Your Instructor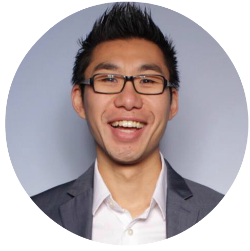 Kit Pang is a Communication Expert, TEDx Speaker Coach, TEDx, Inbound and Keynote speaker and the founder of BostonSpeaks. He is on a mission to help individuals become exceptional speakers and communicators. Kit's seminars and talks have been credited as super fun, engaging, soul-searching and insightful. His happy clients include individuals from organizations such as Dell, Delta, RE/MAX, Harvard or MIT. @kitpangx | @boston_speaks
Follow BostonSpeaks: Meetup | Facebook | Twitter | Website
What Others Are Saying about Kit (Read Google Reviews Here):
"Kit is amazing at what he does. Bring him in to work with your leaders. I highly recommend him."
-Andrew Yang | Founder of Venture for America, A 2020 U.S. Presidential Candidate and was named as a Champion of Change by The Obama White House
"Kit Pang is a gem! His genuine approach to professional coaching has made a great impact on my professional career! I've received feedback from peers and managers that my presentations are much more engaging and impactful."
-Brad Matheny | Dell, Marketing Program Manager
"I was a little bit all over the place with my TEDx talk. Kit came in — and in a wonderfully kind, but direct way — gave me advice to sharpen the talk and focus the message to make it a more compelling presentation. Thanks for your helpful words and encouragement."
TEDx Speaker | Bruce Rosenbaum
I had the great fortune to get to work with Kit in preparation for a TEDx talk. A master at speeches himself (if you ever have the opportunity to hear him give a speech, seize it!), he shared his expertise to enable me to transform the words on paper to a full presentation. Kit's guidance, coaching, and advice helped me take my thoughts and ideas and create a complete oration. I could not have done it without him.
TEDx Speaker | Lauren Kuntz
"I had the privilege of working with Kit on a talk I gave at the Massachusetts Conference for Women. Working with him was so much fun and it 10X-ed the power of my message, making me feel super confident while on stage communicating it. Thank you, Kit!"
Co-author of FLAWD
-Jeanne Demers
Trusted By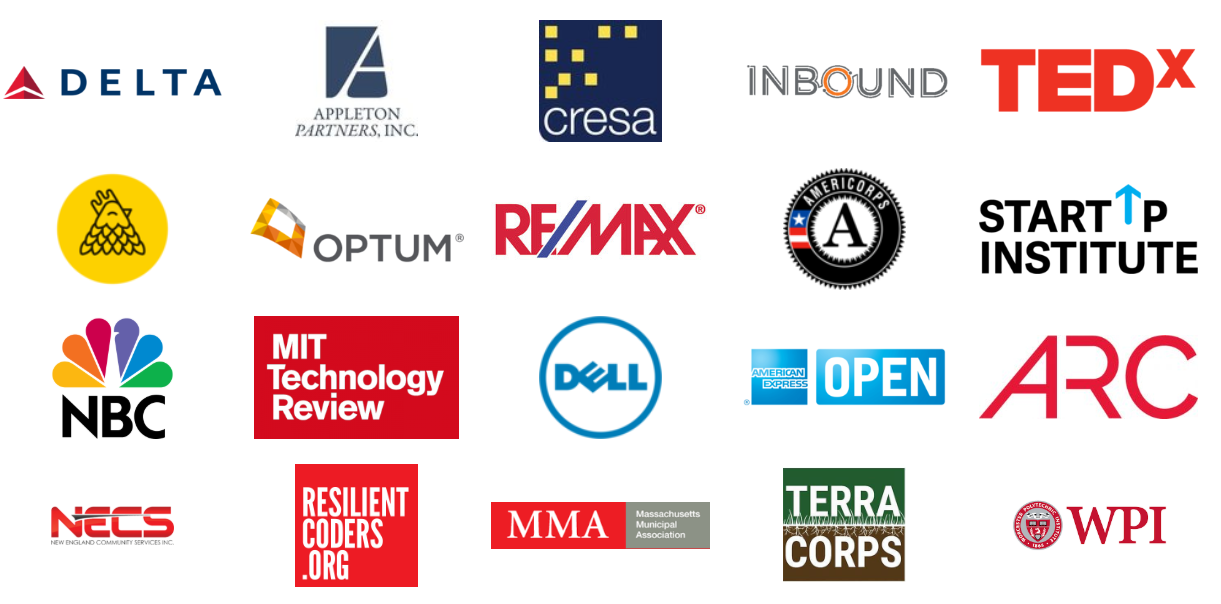 About BostonSpeaks

BostonSpeaks offers private coaching, group classes and corporate training to help individuals take their communication, leadership and business skills to the next level. The mission of BostonSpeaks to equip individuals with the necessary skills, connections and mindset to become more successful in their professional career and life. Learn more at www.bostonspeaks.com