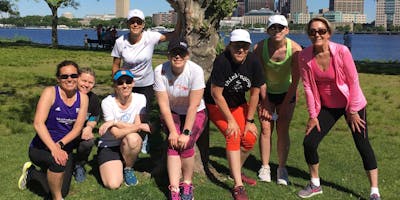 261 Fearless Boston Run Club - Back Bay
  Turkey Trot and Food Donation
Bring 1 or more non-perishable food items to our group run to be donated to a local food pantry. 
Women 18+. 1 hour of SOCIAL, FUN RUNNING! Walkers wanting to learn how to run, beginners and experienced runners welcome! At our group runs you can expect a fun game and/or drills for warmup and then off for a group run led by one or more certified 261 coaches. Our group runs focus on proper running technique for efficiency and injury prevention in a non-competative, non-judgemental way! 
Come experience our group run for FREE and have the opportunity to join for a minimal yearly fee thereafter! 
Meet by by the registration desk on the second. Please arrive 5 minutes early.
Come to Inspire or be Inspired!