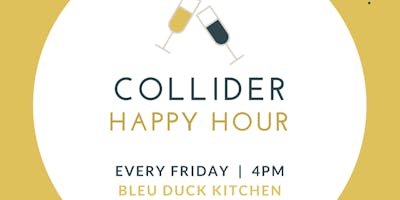 Collider Coworking Community Happy Hour
Join members of Collider Coworking every Friday at our weekly Collider Coworking Happy Hour.  Enjoy great Happy Hour food and drink specials from the Bleu Duck Kitchen as well as great conversation with our community of entrepreneurs, freelancers, remote workers, and nonprofits.
The event is welcome to everyone to attend.
We will see you there.