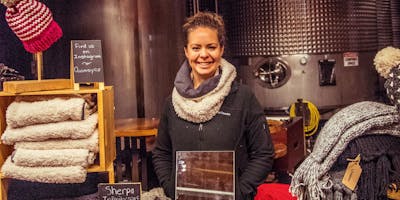 Pryes Brewing Holiday Market - December 5
This is the vendor registration page is for approved Minneapolis Craft Market traders only. If you are an artist wishing to participate in the market, please apply via our website at http://www.mplscraftmarket.com.
Minneapolis Craft Market is returning to Pryes Company, this time in winter for a series of Thursday evening holiday markets! Join us in their beautiful Mill City riverfront tap room to visit with local artists and makers while sipping delicious beers with holiday cheer! 
The market is a one-stop shop for gift buyers to pick up their presents and relax with a beer. The market will feature a new lineup of artists each week, 6-9 PM on Thursday, December 5, 12 and 19.
Set-up information
Location: indoors
Booth size: 6'x6'
Load in time: 4:30 PM - 6:00 PM
Market hours: 6:00 PM - 9:00 PM
Details including load-in times, stall allocation, and directions will be sent out via email by noon on the Tuesday prior to the event.