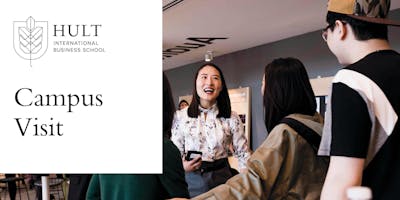 San Francisco Campus Visit - Undergraduate
Campus Visit & Sample Class
Join us for a unique opportunity to learn more about what sets Hult apart from other business schools.
The Campus Visitor experience is an opportunity to get a sense of what it's like to be a student at Hult by exploring our cutting-edge facilities, classrooms and residence hall. You will even get the chance to attend a sample class, led by one of our dynamic professors.
Meet with Hult staff across all departments including Academics, Career Services and Student Services.
Sample Campus Visit Schedule for Monday through Thursday:
10:00am - Welcome & Introduction
10:30am - Campus Tour (Residence Hall, Student Services, Career Services & Academics)
11:30pm - Q&A with an Enrollment Advisor
12:00pm - Campus Visit concludes
*Friday visits by appointment only
Sample Class
Depending upon availability, you may have the opportunity to experience a sample Class and meet a Hult professor. 
Class Availability:
Please note, classes are not available during reading weeks, exam weeks and US major holidays. Our campus visit experience is also limited during our summer break (June – August). 
Fall term: 
Reading week: November 25-29, 2019
Break: December 21, 2019 – January 19, 2020
Additional Comments:
Please let us know in the comment box if you require any special accommodations or arrangements prior to your visit. If you have any additional questions or concerns, please e-mail carlos.salgado@hult.edu