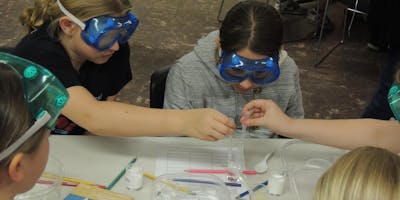 2019 Fall Science Field Trips
The Randall Museum Science Field trips emphasize the dynamic role science plays in San Francisco Bay Area history and the natural environment. The diverse programs we offer provide students opportunities for active hands-on engagement with with content that compliments the California Science Framework.
Public Schools use discount code "Public" for reduced rate.
Class size limited to 30 students
Frequently Asked Questions
Can my class see the animals?
Yes! All of our live animals reside in the Wild in California exhibit.
Do you accomodate special needs students?
Our instructors are chosen for their flexibility in teaching style and can accomodate a wide range of learning styles. Just let us know if your groups have any special needs beforehand.
Is there parking?
There is a large parking lot available. Buses are able to drop students off in the parking lot.
Is there space to eat lunch?
Yes, there is an  outdoor amphitheater, group picnic table, and lawn to sit and have lunch.  In the event of rain, there can be space made indoors.
What is the cancellation policy?
You can cancel your field trip up to 48 hours before the event for a full refund.
How many chaperones are necessary?
We prefer that you have minimum 1 chaperone for every 10 students.